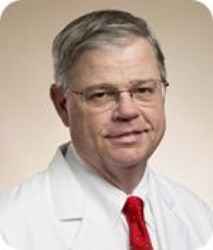 Dr. Lewis is an experienced heart valve surgeon, who has performed successful procedures on many patients in our community including Avery Clenney, Jim Pattillo and John Gaylor." -- Adam Pick
Birmingham, Alabama (PRWEB) August 20, 2013
HeartValveSurgery.com, the largest educational resource and community of patients with heart valve disease, announced today that Princeton Baptist Medical Center, which started its cardiac surgery program in 1980, has become its newest sponsor.
"The team at Princeton Baptist Medical Center provides a wide range of services to patients needing valvular treatment," stated Adam Pick, founder of HeartValveSurgery.com. "We are thrilled to be working with Dr. Clifton Lewis, Sr., M.D., an experienced heart valve surgeon, who has performed successful procedures on many patients in our community including Avery Clenney, Jim Pattillo and John Gaylor."
In addition to traditional surgical approaches, Dr. Lewis offers patients minimally invasive techniques including robot-assisted treatment for mitral valve disorders. Since 2004, Dr. Lewis has performed over 700 procedures using the da Vinci robot.
Avery Clenney, a former patient at Princeton Baptist Medical Center, recently stated, "Dr. Clifton Lewis robotically repaired my mitral valve at Princeton. I was released from the hospital three days later. My level of care during hospitalization was excellent."
Along with a robotic specialty, Dr. Lewis and his team perform complex surgeries, including double valve repair and valve re-repair procedures, in a newly constructed, state-of-the-art surgery center.
"HeartValveSurgery.com helps educate and empower patients, their families and their friends at each stage of the surgical cycle," stated Dr. Lewis, who has performed more than 8,000 cardiac procedures including more than 3,500 valve procedures. "The Princeton Baptist Medical Center team is very excited to launch this partnership."
About HeartValveSurgery.com
Founded in 2006, HeartValveSurgery.com (HVS) offers patients an end-to-end platform for learning about heart valve repair and heart valve replacement surgery. The platform includes a social network, a surgeon finder, a cardiac clinic directory, an interactive blog, a book and a new educational video library.
During 2012, the website received over 1 million patient and caregiver visits while expanding its online library to over 10,000 pages of free information. To learn more about HVS, please click this link.
Contact Information:
Robyn Podell, Director of Communications
(310) 721-0587
robyn(at)heartvalvesurgery(dot)com