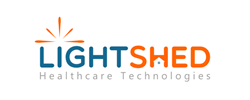 Atlanta, GA (PRWEB) August 20, 2013
Lightshed Healthcare Technologies reported today that Wake Forest Baptist Urgent Care – Clemmons recently went live with its UrgentQ product. UrgentQ enables patients to sign in online, hold their place in line, and minimize time spent in the waiting room.
"We are delighted to be working with Lightshed Health and to be using their UrgentQ product," said James G. Guerrini, M.D., director of Urgent Care for Wake Forest Baptist Health. "Integrating this product with our current system has been a seamless process, thanks to the highly-skilled technical support we have received from Mike Burke and his team."
"Lightshed Health is pleased to support Wake Forest Baptist Health's commitment to patient satisfaction with UrgentQ," said Michael Burke, founder and CEO of Lightshed Health. "Their feedback on the provider dashboard has been invaluable."
The UrgentQ application will be showcased by Lightshed Healthcare Technologies at the upcoming UCAOA Fall Conference October 3-5 in Glendale, AZ and at the IHI 25th Annual National Forum on Quality Improvement in Health Care December 8-11 in Orlando, FL.
About Lightshed Healthcare Technologies
Lightshed Healthcare Technologies provides tools to assist healthcare systems manage their patients' experience of waiting for care. More information about Lightshed Health and its products is available at http://www.lightshedhealth.com .