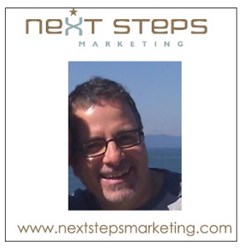 Wayne, NJ (PRWEB) August 20, 2013
The Ballantine Corporation, a New Jersey-based full-service direct mail company, has just published a new blog post that includes an interview with Mike Popalardo, one of the co-Founders and Principals of Next Steps Marketing, based in San Francisco, CA. Popalardo is an audience development expert, and shared some of his expertise with Ballantine during this interview.
Popalardo started out in New York City at several large magazine publishers in circulation/audience development, then moved on to Miller Freeman/CMP, Inc in San Francisco. Popalardo and three colleagues came together to found Next Steps Marketing to work with magazines, non-profits, and B2B clients to help them build, implement, and analyze their audience development strategy, programs, and processes.
Popalardo notes that the definition of audience development is still somewhat in flux, and is still lumped together with circulation in many organizations. Audience development goes beyond basic circulation functions and helps to generate interest in the publication and brand. Social media and mobile technology has become an important part of audience development that companies cannot ignore.
"One of the worst kept secrets is that for many sites the majority of visitors are still coming in via Google," notes Popalardo. "What that means is that these visitors have no loyalty to your brand. You want to find ways to capture contact information so that you can begin a conversation and ultimately sell them through a multi-step program."
"Audience development is a critical part of any marketing campaign, but there's really no clear definition of what it is, so it can be tricky for companies to separate what works from what doesn't," says Ryan Cote, Director of Marketing for Ballantine Corporation. "Partners like Next Steps Marketing help us provide our customers with the latest marketing strategies that work and understand which trends are just fads."
To read this case interview and to learn more about how the Ballantine Corporation can help you succeed with direct mail, visit http://www.ballantine.com/blog-interview-with-audience-development-expert-mike-popalardo/.
About The Ballantine Corporation:
The Ballantine Corporation is a family-owned and operated direct marketing services company that has been in business for more than 42 years. Their direct mail services include: print production and mailing; creative services; digital printing services; variable printing and web-to-print portals. Ballantine also provides SEO and online marketing services via their digital division, Ballantine Digital.