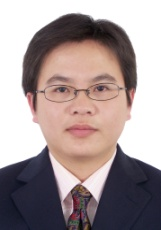 Shenzhen, China (PRWEB) August 19, 2013
[AIM Solder, a global leader in the manufacture of solder assembly materials for the electronics industry, announces that Luke Chen, Regional Technical Support Manager, will present a paper titled "Head-in-Pillow: Impact of Alloy and Flux Chemistry" at the SMTA South China Conference during NEPCON South China 2013, held August 27th-29th, 2013 at the Shenzhen Convention & Expo Center in Shenzhen, China. The presentation will be held during Session CS13-TC1 which will take place Tuesday, August 27, 2012 from 11:00 – 11:30 in room 314, 3/F. The company will be exhibiting in stand no. A-1H01 throughout the NEPCON Show.
The purpose of this paper is to investigate the impact of alloy and flux chemistry on head-in-pillow (HiP) defects and ways to mitigate the costly defect. Mr. Chen will discuss how advances in technology have allowed for more compact designs and smaller components which can result in an increased amount of HiP solder joint defects in the SMT assembly process. The presentation will include comparisons of different test alloys, including SN100C®, and flux chemistries and their compatibility.
Additionally, AIM will highlight their new NC259 Solder Paste. This low-cost, lead-free and halogen-free solder paste offers the performance of tin/lead and high-silver, lead-free solder pastes minimizing post-process residue and graping. Mitigating head-in-pillow defects, NC259 reduces rework and rejected board costs allowing manufacturers to attain the SMT soldering results they require while paying significantly less per gram than with traditional lead-free solder pastes.
To discover all of AIM's products and services, including liquid fluxes, tin/lead and lead-free alloys, including SN100C, visit the company in stand no. A-1H01 at NEPCON South China 2013.
About AIM
Headquartered in Montreal, Canada, AIM Solder is a leading global manufacturer of assembly materials with manufacturing, distribution and support facilities located throughout the world. AIM produces advanced solder products such as solder paste, liquid flux, cored wire, bar solder, epoxies, lead-free and halogen-free solder products, preforms, and specialty alloys such as indium and gold for a broad range of industries. A recipient of many prestigious SMT industry awards, AIM is strongly committed to innovative research and development of product and process improvement as well as providing customers with superior technical support, service and training.
For more information about AIM, visit http://www.aimsolder.com.
Upcoming Events:
August 27-29, 2013 - Nepcon South China - Stand: A-1H01 – Shenzhen Convention Center, China
September 10, 2013 - SMTA Capital Johns Hopkins University/Applied Physics Lab, Laurel, MD