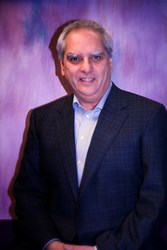 Rockville, MD (PRWEB) August 16, 2013
Dr. Steven N. Rice secures dentures by supporting them with dental implants. DC. patients annoyed with their dentures slipping and causing discomfort may be interested in learning more about getting them implant supported.
Tooth replacement is important for a number of reasons. There are cosmetic and health benefits to replacing missing teeth. Replacing missing teeth is important for maintaining healthy bone density. After a tooth is lost, the bone in the area will degenerate. Degeneration of the bone can alter the shape of the face and make the patient appear older. Missing teeth can affect how a person eats and speaks.
Dentures are one of the most common tooth replacement options for individuals who have lost many or all of their teeth. They resemble natural teeth, and rest on top of the gums. Some common problems that patients experience with this form of tooth replacement include the moving and sliding of the fixture in the mouth. The fixture may also make an embarrassing clicking noise.
Implant supported dentures may be a better option for eligible patients. Patients must have proper bone density in the jaw in order to receive this form of fixture. Typically, two to five titanium implants will be placed in the front of the jaw. The implants are made of titanium, which is a strong metal considered compatible with the human body. The natural-looking fixture will then snap onto the dental implants. This helps to eliminate issues like sliding and clicking.
Patients who are concerned about their missing teeth and seeking tooth replacement options should contact Dr. Rice for a consultation. Visit http://www.advancedgumsurgery.com for more information.
About The Doctor
Advanced Laser Gum Surgery- Institute of Washington is a periodontal practice offering patients personalized dental care in Rockville, Maryland since 1981. Dr. Steven N. Rice received a Doctor of Dental Surgery degree from the University Of Maryland School Of Dentistry. He continued his education as a General Practice Resident in the United States Army, where he was awarded a Medal of Commendation. He studied periodontics at the Medical College of Georgia and was recognized as a Diplomate of the American Board of Periodontology upon completion. Dr. Rice is part of one percent of dental professionals providing the most recent FDA cleared laser procedure for gum disease treatment. To learn more about Advanced Laser Gum Surgery Institute of Washington and their dental services visit their website at http://www.advancedgumsurgery.com and call (240) 747-7355.