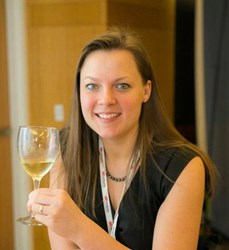 It can be easy to switch between working from home and enjoying family life. ~ Sarah Bundy
Vancouver, British Columbia (PRWEB) August 17, 2013
Working from home is something that is becoming more and more common across the world and according to the Australian Bureau of Statistics, nearly 2.4 million Australians work from home at least one day a week.*
To look into the issue further, James Martell, VP of Business Development at The School of Internet Marketing, spoke with Sarah Bundy about the different challenges and roles that come with running a business from home. Sarah has spent the last 5 years running All Inclusive Marketing, a successful digital marketing agency from her own home and is also a lecturer at The School of Internet Marketing.
"It can be easy to switch between working from home and enjoying family life," explains Sarah Bundy.
Advancements in digital technology and ideals have made working from home a much easier task in the last few years and many people are looking into the idea. It can provide workers with large families or hectic schedules much more flexibility in how they go about their daily life. But being self-employed has its challenges with workers having to manage their own wages, workload and time in accordance with their family to ensure that they can keep on top of everything.
During the podcast, James and Sarah will discuss the various challenges they have both faced from working at home and what they did to overcome it. Their discussion will also touch upon tips about creating a healthy balance between work and family as well as looking at ways to manage finances and what sort of mindset is needed to have a successful career from home.
"Sarah has accomplished a lot in her career so far and much of her success has come from working at home," comments podcast host James Martell. "Sarah works alongside her husband and also looks after two young children meaning that there really isn't anyone better qualified to talk about the subject than herself."
Listen to the podcast:
http://www.spreaker.com/user/jamesmartell/is_working_at_home_right_for_you
*http://www.smh.com.au/it-pro/business-it/working-from-home-growing-in-popularity-20130225-2f23e.html
About All Inclusive Marketing
All Inclusive Marketing (AIM) is a full service digital marketing agency with offices in Vancouver, Chicago and soon to be London. They service clients from around the world including Canada, United States, Brazil, Europe, Caribbean, the Middle East and Asia. All Inclusive Marketing's award winning team specializes in SEO, PPC, Big Data Analysis and Forecasting, Performance Marketing, Attribution Tracking, mCommerce, Email, Web Design, Video Optimization and Digital Strategy for Internet Retailers. Visit http://www.allinclusivemarketing.com for more information.
About The School of Internet Marketing
The School of Internet Marketing allows business owners to take control of their web presence in order to develop new leads and customers. The School works to empower business owners with the understanding that a little education can go a long way. It offers a variety of 100% web-based courses for small business owners wanting to learn how to market their business online for just $47 per month. Visit http://www.theschoolofinternetmarketing.com for more information
##
CONTACT INFORMATION
Contact: James Martell, VP of Business Development
Clearbrook Web Services, Inc/The School of Internet Marketing
Phone: (604) 535-6352
Email: james(at)theschoolofinternetmarketing(dot)com