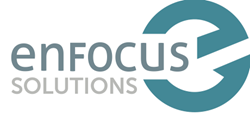 Presenters Beatty and Ellis assert that the value of elicitation cannot be underscored enough.
San Antonio, TX (PRWEB) August 19, 2013
Registration for "The Art of Elicitation," part of Enfocus Solutions' ongoing educational webinar series, is now open. The webinar will be held and recorded this week on Thursday, August 22, at 12:00 PM EST. Sign up here.
The presentation will address a key component of requirements management and its role in delivering project success: Elicitation. Presenters Joy Beatty, vice president of research and development at Seilevel, and Keith Ellis, CEO of Enfocus Solutions, Inc, assert that the value of elicitation cannot be underscored enough.
In this one-hour presentation, Beatty and Ellis talk about how to prepare for, perform, and effectively follow up after elicitation to get accurate, complete information for requirements, the first time around.
The presenters will draw from the book Beatty coauthored with Karl Wiegers, Software Requirements, 3rd Edition, in which she outlines elicitation techniques from interviews to document analysis, and provides practical guidance on when to use which techniques and why.
"Participants will leave with a greater understanding of stakeholder input, and the value a well-planned and implemented elicitation process can have on project success," Beatty said.
Seilevel is a professional services and training company that helps redefine the way customers create software requirements. As a vice president, Beatty implements new methodologies and best practices that improve requirements elicitation and modeling. She assists Fortune 500 companies as they build business analysis centers of excellence.
Ellis joined Enfocus Solutions Inc. from Web Age Solutions, one of Profit 100 Canada's Fastest Growing Companies, where he served as the Chief Operating Officer, Marketing and Consulting. Ellis has had multiple speaking engagements, presented at numerous conferences, and written dozens of publications. He is the author of "Business Analysis Benchmark: The Impact of Business Requirements on the Success of Technology."
The webinar is part of Enfocus Solutions' Educational Webinar Series, which every week features a new installment exploring the latest topics in requirements management and business analysis. Registration information for all Enfocus Solutions' webinars, plus recordings of additional presentations is available here.
Enfocus Requirement Suite™ is a business analysis tool that provides requirements and knowledge management, along with business analysis moxie, guidance, and support.
It is the only solution that combines software, dynamic collaboration, and professional development, thus empowering businesses to improve their business analysis capability to deliver greater value.
About Enfocus Requirements Suite™
Enfocus Solutions Inc. helps businesses spur innovation, save time, and cut costs by capturing, managing, and leveraging the requirements of their people, processes, and technology. Its flagship product, Enfocus Requirements Suite™, a web-based tool, automates business analyses and requirements management best practices to enable successful enterprise IT project delivery. The tool is the only application available that permits and encourages stakeholders to directly contribute and collaborate with IT project teams. Enfocus Solutions Inc. is a privately held company headquartered in San Antonio, Texas.