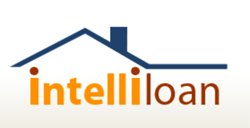 Right now is a good time for borrowers to take a hard look at their bottom line and decide what makes the most sense for their financial situations.
Irvine, CA (PRWEB) August 21, 2013
"We want to assist our customers in considering their loan options while keeping in mind what may likely occur with the future of mortgage interest rates," says an Intelliloan representative. "By providing our customers with sound guidance on their loan options, we can help borrowers make the best decisions for their mortgage needs."
Its old news: interest rates are on the rise again, albeit at a snail's pace. If home buyers and home owners had a crystal ball, they'd know whether to hurry up and buy that home or refinance their existing mortgage, versus holding out until rates drop again. Unfortunately, even the market experts don't possess that crystal ball.
With so much uncertainty surrounding the Federal Reserve's position on continued bond-buying programs, the likelihood that interest rates will continue to rise is on the minds of many in the financial arena. As reported by CNN Money, recent announcements by the Federal Reserve have made it clear that the economic stimulus, which has helped to keep interest rates suppressed, will eventually be ending. The Federal Reserve has stated that these stimulus programs will not end until the unemployment rates falls below 6%.
Market analysts at Intelliloan acknowledge the market's return to volatility, noting that the historically low rates of the past few years have lulled homebuyer and homeowners alike into a sense of complacency.
"Because of the uncertainty of rates next month or next quarter, many are wondering if they should lock in, or switch to a shorter term loan, or consider an adjustable rate loan," explained Intelliloan Sales Manager Michelle Tucker. "We want to empower our clients with the latest market knowledge so that they can consider the financial environment when deciding on a type of loan product."
It's well-known in the finance industry that with every point (one percent) that a mortgage interest rate rises, a home buyer's purchasing power is reduced by 10.75 percent, according to "The Mortgage Reports." Additionally, "Star News Online" indicates if a homebuyer is looking at a $500,000 home, and interest rates rise from 5 percent to 6 percent, that homebuyer's purchasing power has dropped to $446,250.
"Right now is a good time for borrowers to take a hard look at their bottom line and decide what makes the most sense for their financial situations," explained Ms. Tucker.
"There is not a definitive answer that we can give that includes the options for all of our customers," she added. We are still very much working from the point of view that there is no one size fits all method. We give our customers a customized approach to their loan needs, unlike the cookie cutter approach that is used by other lenders."
Intelliloan offers a wide variety of loans including loans ideal for first-time homebuyers, with smaller down payments; lower-priced loans for those who plan to live in their home a relatively short time such as five years, and home loans for those who prefer knowing they'll make the same payment month in and month out, for 15 or 30 years.
"We invite loan shoppers to contact us right away so that we can go over your financial situation and discuss your loan options," suggested Ms. Tucker. "We can provide you with a prequalification review so that you know exactly what price home you may be able to afford. Plus, we can advise you on various loan products we offer and what your best move may be."
About Intelliloan™
Metropolitan Home Mortgage, Inc. DBA Intelliloan™ is a direct mortgage lender based in Irvine, California and was established in 1993. Intelliloan™ is approved by HUD, FHA and FNMA, and is licensed in 18 states. Intelliloan is an Equal Housing Lender and has been a member of the Better Business Bureau since 1999 and has an A+ rating. NMLS #3290.
For more information, go to http://www.intelliloan.com or call 877-263-8499.
Metropolitan Home Mortgage, Inc. DBA Intelliloan™ is a California corporation headquartered at 4 Park Plaza, Suite 800, Irvine, California 92614 and is licensed or registered or exempt from licensing to conduct business in the following states: Arizona Mortgage Banker license #0907461; licensed by the California Department of Business Oversight under the California Residential Mortgage Lenders Act, license number 4130924 and 6036970; Colorado Department of Regulatory Agencies, Division of Real Estate NMLS#3290; Connecticut Mortgage Lender License #ML-3290; District of Columbia #MLB3290; Florida Mortgage Lender Servicer License #MLD423; Illinois Residential Mortgage license #MB.6759473; Maryland Mortgage Lender License #06-20616; Massachusetts Mortgage Broker/Lender License #MC3290; Michigan 1ST Mortgage Broker/Lender License #FL0015148 and Michigan 2nd Mortgage Broker/Lender License #SR0015343; Minnesota Residential Mortgage Originator License #MN-MO-40019736; Nevada Mortgage Broker License #3759; New Jersey Residential Mortgage Lender License -- NMLS#3290; Oregon Mortgage Lending Branch License #ML-3692; Pennsylvania Mortgage Lender License #40659; South Carolina Mortgage Lender/Servicer License #MLS – 3290; Virginia Broker/Lender License #MC-5718; Washington Consumer Loan Company License #CL-3290. NMLS#3290. All rights reserved. © 2013.
•Regulated by the Illinois Department of Financial and Professional Regulation, Division of Banking, 320 W. Washington Street, Springfield, IL. 62786, 217-782-3000.
•Not all branches are licensed in every state; please contact your local office to determine eligibility.