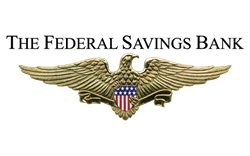 Homeowners are required to purchase flood insurance if the home exists within a flood plain.
Chicago, IL (PRWEB) August 16, 2013
The Federal Savings Bank has been informing its current lien holders that as climate change creates stronger, more unpredictable weather patterns, homeowners and lenders alike face an increasing probability of mortgage defaults resulting from natural disasters.
Mortgage portfolios are threatened by natural hazards such as tornadoes, hurricanes, earthquakes and flooding is not exactly known. However, mortgage professionals are trying to assess this risk in a number of different ways. Certain requirements are already in place to mitigate risk. For instance, homeowners are required to purchase flood insurance if the home exists within a flood plain. This is often times coupled with a homeowner's hazard insurance.
According to a HousingWire quote by Lee Clancy, vice president of consumer products at Trulia "Buying a house is one of the biggest financial decisions a consumer will ever make, but it's often hard for home shoppers to get information about the potential risks and impact of natural hazards like those we've had in recent years." Trulia has put together visualizations for risk to illustrate how threatened any given home is by hurricanes, floods and fires.
Assessing natural disaster risk
CoreLogic released its August MarketPulse report, within which it directly addresses natural disasters and the likelihood of mortgage default in such an event.
"One risk that we have historically presumed is covered by requiring insurance is the risk of mortgage default due to natural disaster," the CoreLogic report said. "Our research demonstrates that borrowers, after controlling for their propensity to default based on traditional mortgage credit characteristics, default at a higher rate the higher the propensity of natural disaster is at the property level."
As a way to accommodate this increased risk, lenders are looking to integrate CoreLogic's natural hazard single risk score, representing the overall risk in a specific geographic region, and adjusting the loan-to-value score. Subsequently, CoreLogic concluded default as a result of natural disaster with a high natural disaster risk loan is twice as likely as a low risk loan. The higher the natural disaster risk score, the greater the LTV must be adjusted to account for that risk.
Contact The Federal Savings Bank to discuss low rate mortgage options and first-time home buyer programs.