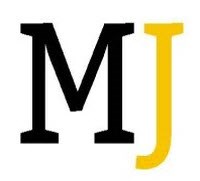 MediaJobs.com Finding the Great Companies First.
New York, NY (PRWEB) August 26, 2013
E-commerce managers are intrigued about new technology that is revolutionizing the industry with advances in photo-sharing. In the article, Olapic: A Pioneering E-Marketer Which Harnesses Customer-Generated Photos, MediaJobs.com reports on a new e-commerce-focused photo-sharing start-up that is making headlines with their unique approach to e-commerce marketing.
The article reveals how Olapic, founded in 2011 by three people who met as students at Columbia University, allows visitors to utilize a tool to contribute their own images. Readers will learn exactly how this technology is used and how social media plays a role. What will really be of interest to e-commerce directors is how e-retailers, agencies and even publishers are able to use the photos to promote their own brands.
Readers will get detailed information on the clients that Olapic works with, how they go about crowd sourcing images and then choose the photos that reflect the product in the most favorable way and display them. The article reveals who has control over the photos and how they are able to stay connected to the users who submitted the photo, which increases conversions. This could revolutionize visual product reviews. Readers will learn which brands have gotten on board with Olapic and how they are utilizing the platform for brand awareness.
Another article that illustrates the innovation in digital photo use is Repix Photo Remixing App Goes Viral in Just One Week with 1.5 Million Downloads. Repix is a new iOS app that allows users to remix photos with a wide array of different effects.
Readers will learn what is behind their explosive success – 1.5 million downloads in just a week. The photo filtering technology which has taken it a step beyond Instagram – allows users to take a photo with their mobile Smartphone – or even use one from social media and then paint over the images with paintbrushes. Users can even give the photo a masterpiece look.
What makes Repix so unique is their business model. Readers will learn the secret behind their success – which can be applied to any business model. They have utilized public relations to help fuel the downloads but readers will be surprised to learn what the major factor behind the increase in downloads appears to be.
The dramatic changes taking place with technology will have an effect on those with mobile marketing jobs. Those in the industry or seeking those jobs must be educated and up-to-date on all the current news and trends. MediaJobs.com presents news coupled with insights such as these to arm strategic job seekers with the knowledge and skills that they need to succeed in the tech industry.
About MediaJobs: Making Your Job Search Easier by Finding the Great Companies First
MediaJobs.com is a digital news platform that combines the power of news articles with listings for media jobs to bring context and strategic insight to jobseekers in the media landscape. MediaJobs.com provides source insider information from the hottest media companies, top players and products worldwide.