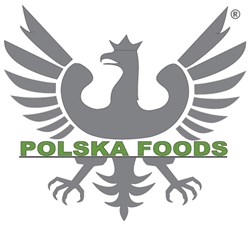 We are excited to offer our riders Polska Foods' pierogi at our next Konocti Challenge Event.
Saratoga, CA (PRWEB) August 19, 2013
Hosted by Lakeport Rotary Club in partnership with several sponsors including Polska Foods®, an organic pierogi manufacturing company, the 23rd annual Konocti Challenge will take place again on October 5th, 2013 around beautiful Clear Lake, California's largest natural lake in Lake County. Riders can ride 40, 65, or 100 miles and then sit down to enjoy the Bay Area's best local pierogi from Polska Foods.
"We are excited to offer our riders Polska Foods' pierogi at our next Konocti Challenge Event," said Jennifer Strong, Konocti Challenge Ride Director. "Our riders care about finding healthy food options, especially after riding 50 or 100 miles, so an all natural pierogi made with organic ingredients will be thoroughly enjoyed and savored."
Since Polska Foods' is a new company, the Konocti Challenge will be the company's first sponsored event. The founders selected this cycling event to offer free pierogi because both of the owners of the company, Bridget and Tomek Piszczek, have traditionally participated in the ride and looked forward to the event each year. As cycling enthusiasts, they also know that at the end of a long ride, most want healthy carbohydrates to refuel the energy deficit created after hard workouts. In fact, the latest trend among nutritionists is "carb cycling" where one loads up on carbohydrates after a work out to help saturate the muscles with carbohydrate storage to aid with recovery. However, finding healthy carbs is the goal.
"After a hard work-out, we love sitting down to a hot plate of fresh pierogi and caramelized onions," said Tomek Piszczek, founder of Polska Foods. "What is nice about our pierogi is that you are getting a healthy meal, one that is not loaded with hydrogenated oils, sugar, artificial flavors, MSG, hormones, or preservatives. Just organic whole grains and flour, organic vegetables, and hand-crafted farmers cheese made the old fashioned way without rennet or enzymes, just naturally cultured milk. This is the kind of pierogi my grandma made."
The Piszczeks look forward to offering their pierogi at the Konocti Challenge and allowing the riders to experience the real flavor of quality pierogi. Using Grandma's recipes from Lubiechowa, Poland, the founders searched for the finest organic, raw materials from sustainable sources. Every ingredient is carefully selected to give customers that true European flavor that melts in your mouth. For instance, their vegan pierogi uses fresh sauerkraut (no vinegar) with caramelized onions, meaty crimini mushrooms, and earthy caraway seeds. For their potato cheese pierogi and spinach pierogi, they use a certified Kosher, hand-crafted farmer's cheese from a family-owned company who uses non-rBST milk. And for their savory beef pierogi, they use a 100% natural tender beef round that has no antibiotics, no hormones, and no animal by-products. Bottom line, there are no short-cuts in their ingredient sourcing, cooking process, and they use absolutely nothing artificial: no GMOs, no preservatives, no soy, no trans fats, no sugar, and no hormones in their dairy or meat. All their flour and grain is certified organic, certified Kosher, and is from non-GMO wheat. They make their pierogi fresh and flash freeze them to preserve flavor and nutrients. Mr. Piszczek added, "Babcia wouldn't want anyone to reheat precooked frozen food."
About Polska Foods®
Founded in 2011, Polska Foods offers specialty organic pierogi from their babci's kitchen in Lubiechowa, Poland, and sold at select Whole Foods, Safeway, and independent gourmet grocery stores. They offer regular and whole wheat pierogi flavors with ancient grains, fresh vegetables, and award winning handcrafted farmer's cheese (rBST free). All grain, flour, and cheese is certified Kosher. Their pierogi contains no preservatives, no MSG, no GMO ingredients, no soy, and absolutely nothing artificial. Flavors include: Potato Cheese pierogi, Whole Wheat Potato Cheese, Mushroom Cabbage (vegan pierogi), Spinach Feta, and Savory Beef & Pork Pierogi. They also use only organic or expeller-pressed oils--no trans fats in any products. Polska Foods' pierogi is made fresh and then frozen to maintain quality and freshness, not precooked. Their pierogi is certified organic by Oregon Tilth. Use their store finder to search for where to buy pierogi near you.