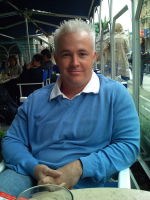 We intend to grow aggressively in the coming years and Matt Howard's experience in building and leading high-performance teams will be invaluable in helping us achieve our objectives.
Sterling, VA (PRWEB) August 20, 2013
Natural Insight®, a retail technology company which provides a cloud-based workforce management platform, today disclosed significant accomplishments that are accelerating corporate growth during 2013. Year-to-date achievements include record revenues, unprecedented customer growth, and now the addition of senior executive talent to further scale the business.
Matt Howard, a proven executive and entrepreneur with over 20 years experience developing high-growth software companies, will oversee product marketing, distribution and sales as Vice President, Sales and Marketing, reporting directly to the CEO.
"Our customers love our product and after several years of steady and consistent growth, Natural Insight has arrived at an exciting inflection point," said Stefan Midford, President and CEO of Natural Insight. "We intend to grow aggressively in the coming years and Matt's experience in building and leading high-performance teams will be invaluable in helping us achieve our objectives."
During the first half of the 2013 fiscal year, Natural Insight again reached new revenue levels while also signing a record number of new customers across Canada, the United Kingdom and the US. These customers are from all parts of the global retail ecosystem including retailers, product companies and servicing agencies.
Today, Natural Insight enables tens of thousands of retail employees to efficiently complete and verify hundreds of thousands of in-store assignments every month, resulting in improved retail execution and staffers spending more time with customers for improved service.
Further, the company gained recognition for the innovative deployment of field based capabilities on the iPad mini, allowing employees faster and easier real time reporting of completed assignments including photo based visual verification. This type of mobile innovation is warmly embraced by retail employees and is enabled via Natural Insight's partnership with companies like Apple and Airwatch.
About Matt Howard
From 1999 to 2005, Mr. Howard led sales and marketing at USinternetworking (acquired by AT&T) and Groove Networks (acquired by Microsoft) where his teams distributed hosted messaging and work group collaboration products to enterprise customers. In 2005, Mr. Howard co-founded SMBLive where he helped to develop and market an innovative online marketing platform that was acquired by Reach Local (NASD:RLOC) in 2009. Matt then co-founded ZoomSafer where he developed a patented mobile device policy platform for enterprise fleet applications that was acquired by Aegis Mobility in November 2012. Mr. Howard holds a B.A. from The George Washington University and a M.A. from George Mason University.
"Natural Insight is an exciting company defined by a rapidly growing base of customers who absolutely love the product," said Mr. Howard. "This is a tremendous opportunity for me personally and I am excited to partner with Stefan and the entire team as we aggressively grow the business to the next level."
About Natural Insight
Natural Insight is a private retail technology company with outstanding user loyalty to the product. The company's innovative, cloud-based platform significantly improves sales, reduces overhead and provides real-time workforce activity feedback that motivates high performance. Through an integrated suite of solutions focused on scheduling, task management, analytics and timekeeping, large numbers of workers are aligned and can complete assignments with significantly less effort. Providing services across a broad cross-section of the retail industry, Natural Insight is used by major retailers and servicing companies to improve execution and manage in-store merchandising, assisted sales, magazine and book distribution, product demos, and store audits. Visit http://www.naturalinsight.com.
iPad mini is a registered trademark of Apple, Inc.