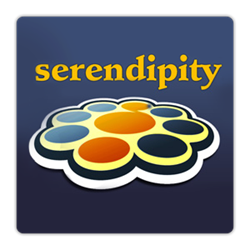 Serendipity with ITX Design offers a versatile, expandable and user friendly framework with the power for a multitude of professional applications.
Miami, FL (PRWEB) August 17, 2013
Continuing with their trend of expansion in 2013, world renowned hosting and dedicated server provider ITX Design announced on Saturday afternoon, the official launch of Serendipity Hosting packages for all of their clients in North America. Serendipity is a PHP-powered web app that gives the end user a simple way to maintain a blog or even an attractive homepage. While the default package is designed specifically for the casual blogger, Serendipity with ITX Design offers a versatile, expandable and user friendly framework with the power for a multitude of professional applications.
The Serendipity blog platform is one-stop solution for web developers and amateur computer enthusiasts alike. With packages offered from ITX Design, the customer enjoys a simple solution to install one of the industry leaders in blog / CMS providers software on their website. ITX Design also delivers customers an easy to manage site with many unique templates to choose from. Serendipity hosting is available on any ITX Design cloud hosting packages, beginning as low as $4.95 a month.
Some of the features of a Serendipity Hosting solution with ITX Design include:
Skinable: Serendipity templates with ITX Design can easily be uploaded via CSS. Dozens of templates are included by default. Even visitors to a company blog have the ability to modify the layout with a few easy clicks. For the advanced user, the versatility of the platform allows the end user to change the overall aesthetics of Serendipity.
Multiple Users: Multiple users can edit and administrate, as well as issue free permissions to other users.
Plugins: A vast plugin library allows ITX clients to modify Serendipity without try to decipher complicated source code. Sidebar plugins allow easy customization of your blog with dozens of features. These cutting edge plugins exist for maintaining and fine-tuning content, displaying galleries, customized template views, multilingual content and much more.
Anti-Spam / Comment moderation: Through use of a custom plugin with ITX Design, the customer can enable a variety of CAPTCHAs, and automate comment moderation based on the content of a comment. These plugins are extremely configurable.
Simple. Designed for users of all technical levels.
Serendipity has been critically acclaimed for its simplicity, meaning that it's the ideal solution for new website owners and small business owners. It has been recommended by experienced website owners because of its speed, flexibility, clean PHP code, stability and extensibility. Another great reason to use Serendipity with ITX Design is because of the wide range of dozens of plugins and countless templates that can be installed with a click of the mouse.
ITX Design is an established web hosting and domain registration provider based out of Fredericksburg, Virginia providing dedicated servers, shared web hosting, and domain registration for small businesses including server hosting, WordPress hosting, reseller hosting and much more.
For more information or to speak with a qualified customer support representative, simply call 1-866-577-1442, or visit ITX Design today.