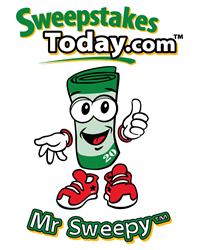 (PRWEB) August 19, 2013
Ben Miller, CIO of SweepstakesToday.com (http://www.sweepstakestoday.com), will speak at the SQL Saturday event #223, to be held in Midwest City, Oklahoma, on August 24th, it was announced today. The event is designed to train SQL Server professionals, it was explained.
Miller who is one of only 190 Microsoft Certified Masters in the world, will talk about "SMO Internals for High Performance PowerShell" according to the schedule – a topic that's aimed at advanced users of SQL databases.
"He tells me he's been a member of the SQL Server community for over 14 years," said Craig McDaniel, Founder of Sweepstakes Today. "He's been programming for me for almost that long and he can sure make those computers do exactly what they're supposed to."
Miller is responsible for the custom Microsoft ASP/ASPX programming that is behind one of the most popular sweeping sites on the web, it was reported.
"I manage the SQL Server and make sure that the website is up and functional as well as the architecture and the future of where the technology will go," Miller explained in an interview.
Miller works for Sweepstakes Today from his home in Lehi, Utah where he lives with his wife and two children. The talk brings him close to the company's headquarters in Tulsa, Oklahoma.
"Ben and I will get some time together while he's in the area," McDaniel commented. "We're exploring some new ideas and it will be good to be able to sit down and talk together."
The popular website, SweepstakesToday.com, went live online in March of 2004. The website, which features always-free membership, has now published over 40,000 sweepstakes, contest and giveaways (http://www.sweepstakestoday.com).