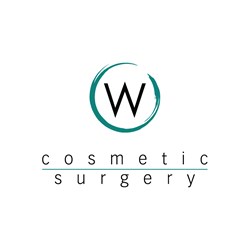 It would be great to have a wand that could turn back the clock.
Philadelphia, PA (PRWEB) August 21, 2013
Allan Wulc, M.D, F.A.C.S, an award winning facial plastic surgeon and Philadelphia "Top Doc", has launched a brand new website, highlighting his signature mid-face lift procedure, the Wnaturallift®.
The Wnaturallift® surgery is performed using a minimally-invasive technique that will revolutionize the modern mid-face lift. It is a 3 dimensional lift performed through small incisions hidden around and above the hairline. Whether it is performed with or without procedures to rejuvenate the skin surface, results are natural. It's an ideal solution when fillers and Botox® are no longer successful and effective, and is less invasive than a full facelift.
The new site, http://www.wnaturallift.com, explains the details of this unique procedure. It also features patient resources, including videos, and an unretouched photo gallery of Wnaturallift patients. Additionally, you will get exciting details about the patent pending tool Dr. Wulc invented with his engineer father to make the mid-face lift procedure cutting edge.
Dr. Wulc's practice, W Cosmetic Surgery, welcomes patients from around the world. His practice includes a medical concierge service, making it easy for patients to travel to Philadelphia for a Wnaturallift. Healing times for a mid-face lift may vary, but patients typically can expect to be back in public seven to ten days post surgery.
Dr. Wulc is a Quadruple Board Certified Surgeon with over twenty five years experience in cosmetic and plastic surgery. He is an experienced specialist that students, news outlets, and fellow surgeons turn to regularly for insights into the field. He was trained and educated at the University of Pennsylvania School of Medicine, completed his residency at the University of Pennsylvania, and completed two fellowships at the University of Arizona and in London at Moorfields Hospital. He is an associate clinical professor at the University of Pennsylvania and Drexel University, and has been selected to Castle Connolly's Best Doctors in the World list for the past fifteen years. He is recognized locally and nationally as an expert in eyelid and facial cosmetic surgery, and is licensed to practice in New York, California, Pennsylvania, New Jersey, Florida, and Arizona.
Schedule Your Consultation with Dr. Allan Wulc
If you would like to learn how Dr. Allan Wulc can help you enhance your facial features, remove aesthetic flaws or reduce the signs of aging with a Wnaturallift, schedule a personal consultation by calling (610) 828-8880 or visit us at http://www.wcosmeticsurgery.com .