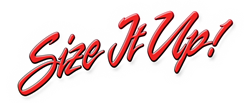 New York, NY (PRWEB) August 20, 2013
Recently, SizeItUp added the brand, Avenue to its massive database. SizeItUp believes in providing a complete and up-to-date fitments guide to its customers. Hence, they keep adding new brands to their catalog. The brand Avenue is a reputed online store that deals in a variety of wheel and tires for several vehicles. Their products are available in numerous sizes so that they can fit well with the assorted vehicles. Moreover, customers can select the wheels in two different finishes that comprises of black and chrome, so depending upon their preference they can select the product.
The experts at size it up have verified the authenticity of the brand Avenue before integrating to their database so that their customers get the best fitments details. Online retailers, who are planning to add the products of brand Avenue to their online store, can now easily browse through the SizeItUp database and be assured that they will not be wasting their time on irrelevant products that do not fit the vehicle perfectly.
More about SizeItUp:
If you are planning to explore the attractive world of SizeItUp database then simply visit us at http://www.sizeitup.com/. SizeItUp is one of the leading solution providers for problems related to wheel and tire fitments. You name any car manufactured after the year 1970 and we have the fitments solution for it! Over the years, SizeItUp has built a strong reputation of being one of the most renowned rim fitments solution providers. Moreover, our detailed fitments guide is the best option for all those customers who are in search of fitment specs or apt tire size details. Our fitments guide is ACES complaint, which makes it easy to be integrated on platforms like eBay, Amazon, etc.