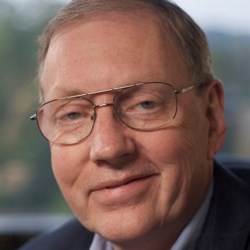 Some dialysis patients, or family members of deceased dialysis patients, may be totally unaware that they have valuable claims against the maker of the dialysis drugs GranuFlo and NaturaLyte
Birmingham, Alabama (PRWEB) August 19, 2013
"Some dialysis patients, or family members of deceased dialysis patients, may be totally unaware that they have valuable claims against the maker of the dialysis drugs GranuFlo and NaturaLyte," says personal injury attorney Michael J. Evans. That's why Evans says he joined with two other law firms to launch a GranuFlo lawsuit website, a GranuFlo Lawsuit Google+ Page, and a GranuFlo Lawsuit Facebook Page.
Evans has teamed up with personal injury litigation firms Yearout & Traylor, P.C. and Gathings Law to offer legal representation to people who were injured or lost family members due to the dialysis drugs GranuFlo or NaturaLyte.
Both dialysis drugs were recalled by the FDA March 29, 2012 after they were found to increase the risks of cardiac problems, heart attacks, and sudden death.
"People who died or had serious heart problems during or after dialysis may not know that their dialysis center was using GranuFlo or NaturaLyte," said Evans. Meanwhile, their time to file a claim may be running out.
All of the GranuFlo and NaturaLyte lawsuits filed in federal court have been consolidated for multidistrict litigation in federal court in Massachusetts. The case is IN RE: FRESENIUS GRANUFLO/NATURALYTE DIALYSATE LITIGATION, MDL NO. 2428.
On July 29, 2013, the MDL judge set all pending cases for a status conference on August 30, 2013.
"It appears the judge is ready to push these cases to settlement or trial," said Evans, who points to a July 29, 2013 order setting a status conference on August 30, 2013.
The order required all plaintiffs' lawyers to submit settlement proposals to the defendant not less than two weeks before the August 30 status conference. That deadline expired on August 16, 2013. The defendant's lawyers were ordered to respond to the offers at the August 30 hearing.
The Court's order states:
(C) Settlement proposals. Unless otherwise ordered by the judge, the plaintiff shall present written settlement proposals to all defendants no later than fourteen (14) days before the date for the scheduling conference. Defense counsel shall have conferred with their clients on the subject of settlement before the scheduling conference and be prepared to respond to the proposals at the scheduling conference.
Evans says it may not be too late to file a NaturaLyte or GranuFlo lawsuit, "but time is running out."
Source: FDA recall notice is posted online at http://www.fda.gov/medicaldevices/safety/listofrecalls/ucm309990.htm
About Michael J. Evans
Personal injury attorney Michael J. Evans' address is P.O. Box 55055, Birmingham, AL 35255. Personal injury attorney Michael J. Evans has a background in mass tort and complex litigation, both locally in Alabama and nationally using the Internet. Evans has extensive experience using the Internet and social media to connect injured clients with law firms nationwide.
Contact:
Attorney Michael J. Evans
P.O. Box 55055
Birmingham, AL 35255
205­999­3726
mjevans(at)mjevans(dot)com
About Yearout & Traylor, P.C.
Founded in 1984, Yearout & Traylor, P.C. has two decades of experience trying cases on behalf of individuals and businesses that have been hurt or taken advantage of as the result of the wrongful conduct of others. The firm's lawyers have a wide variety of experience in personal injury and other forms of civil litigation. For more information about the firm's services visit their website at http://www.yearout.net.
Contact:
J. Gusty Yearout
Yearout & Traylor, P.C.
3300 Cahaba Road, Suite 300
Birmingham, AL 35223
205­414­8160
(855) 348­7529
About Gathings Law
Gathings Law was founded more than twenty years ago on the basic concept that every person, regardless of social or economic status, is entitled to receive the best representation in court, and a level playing field, when they enter the litigation arena. For more information about the firm's services visit their website at http://www.GathingsLaw.com.
Contact:
Lloyd W. Gathings
Honora Gathings
Gathings Law
2204 Lakeshore Drive
Suite 406
Birmingham, AL 35209
205­322­1201
(877) 803­3006
lgathings(at)gathingslaw(dot)com
hgathings(at)gathingslaw(dot)com
Advertising disclaimer: No representation is made that the quality of legal services to be performed is greater than the quality of legal services performed by other lawyers. The hiring of a law firm is a serious decision that should not be based on advertising alone.