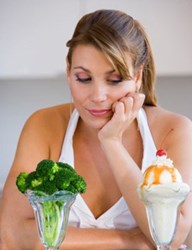 Traditional dieting is broken. It has never worked, and never will
(PRWEB) August 26, 2013
"Although some women are beginning to realize the downfalls of traditional dieting, it appears to be a never-ending issue in western countries. Thanks to TV, radio, magazines, and the internet, women are still being sub-consciously influenced to try unsustainable diets to get a slimmer body," Sage says.
Sage Thompson, creator of The Metabolic Switch Diet, says, "Traditional dieting is broken. It has never worked, and never will. In the last 10 years 70% of women have been on some type of diet, compared to men at 30%. And yet the research and studies into traditional dieting tell us very clearly that most people regain all the weight they lose with dieting and in many cases, even gain some extra baggage to add insult to injury."
Sage launched The Metabolic Switch Diet in July 2013 to help women strengthen their metabolism and get a slim, healthy body. However she states her main goal was to teach women how to transition into a healthier, more sustainable lifestyle.
"Dieting with low calories can slow down women's metabolisms, increase hunger, cause fatigue, and prime their bodies to store more fat," she says.
"Women especially, can be very sensitive to drastic changes in their diet. What many people don't realize is that weight loss is controlled by more than just caloric balance. Hormones are the other key factor that are neglected when trying to lose weight," Sage added.
The Metabolic Switch Diet is based on eating more carbohydrates, which appears to be the polar opposite of what most diets recommend. The focus is on whole foods, particularly fruits, according to users.
"Many of my clients were afraid of eating fruit when I started working with them. However they soon realized that sugar is not the enemy when it comes to fat loss. When sugar is bound to fiber, it gets released at a natural pace into the bloodstream, which controls key hormones like insulin and ghrelin. These hormones are critical for losing weight while having optimal energy levels."
Sage Thompson's Metabolic Switch Diet System integrates an exercise plan as well for women wanting to shed the extra pounds and tone up their trouble areas.
"In most cases, traditional cardio usually ends with people taking 1 step forward and 2 steps back," stated Sage. "Long, slow, boring cardio on exercise machinery has been shown to increase hunger levels in addition to not boosting one's metabolism. Most of my clients do 10-15 minute workouts, 3-4 times per week from home, with no equipment and are seeing better results than they were with hours of boring cardio," she adds.
Sage Thompson is currently providing a free 7 day email mini-course on "getting slim" from her website. Readers can find out more information on The Metabolic Switch Diet by visiting http://themetabolicswitchdiet.com/