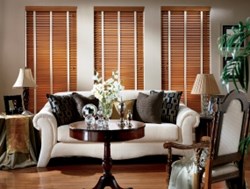 "Treat Your Window"
New York NY (PRWEB) August 20, 2013
Window Horizons Corporation is pleased to announce the launch of the brand's new website: http://www.windowhorizons.com
A virtual Grand Opening with New Promotional Prices is available until December 31, 2013.
Custom window treatments at 25% off is being offered now by Window Horizons Corporation located in Manhattan, NYC, & New Jersey to customers looking for new window treatments, drapes, blinds, shades, curtains, valances, and window coverings by Hunter Douglas. Window Horizons Corporation is now taking up to 25% off custom window treatments including free in home consultation and measuring for blinds, drapes, curtains, shades and all types of window covering.
The new website offers a contemporary look and streamlined user experience. It features enhanced window treatment style resources and designed exclusively for the window treatments shopper community in New York and New Jersey. It has been designed to provide the ultimate user-friendly experience with improved navigation and functionality throughout, allowing customers to access detailed product information and videos with the option to share information across all major social networking sites. The website allows the customers to view product images and videos to familiarize themselves with various window treatment trends and styles.
To see the new website, please visit: http://www.windowhorizons.com/
About Window Horizon Corporation
A family-owned business for about 20 years, WINDOW HORIZONS CORPORATION, is a NEW YORK CITY based custom window treatments company. Window horizons has grown to become one of the leader in the window treatments industry in Manhattan with a steadfast commitment to design, quality, service, integrity and sustainability.
At its core, WINDOW HORIZONS CORP is a reputable, high-rated Yelp, HUNTER DOUGLAS AUTHORIZED DEALER in Manhattan, New York City and New Jersey since 1994.
Due to fabulous customer service and word of mouth, WINDOW HORIZONS CORP has broadened its reach to various products of window treatments such as: window coverings, customs shades, custom blinds, window blinds, window shades, silhouettes, luminettes, duettes, mini blinds, wood blinds, roller shades, roman shades, woven woods, solar Shades, blackout shades, draperies, widow covering and more. It specializes in residential projects of all sizes and commercial projects such as hospitals, hotels and offices.
Window Horizons Corp. has experienced window treatments design consultants and technicians that offer FREE Window Treatments ideas. Window Horizons staff are available almost 24/7 to take measurements and discuss the various style resources of window treatments, color and texture. Useful and decorative tips will be provided pursuant to the budget, expectations and needs of the customer. WINDOW HORIZONS is very details oriented when it comes to perfect measurements and accurate installations to assure a long-term flawless functionality and spectacular elegance.
Additional valuable information about new products, services and promotions may be found at Window Horizons new website, http://www.windowhorizons.com