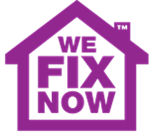 Carbon Monoxide is a very real problem, resulting in many deaths and injuries every year.
(PRWEB UK) 21 August 2013
Engineers from Virginia Tech have conducted award-winning research into the implementation of Carbon Monoxide (CO) detecting construction helmets for workers, according to phys.org (17 Aug). The helmet would include a non-invasive pulse oximetry sensor to monitor workers' blood gas saturation levels. It is thought that it would warn of prospective CO poisoning with a probability of more that 99%.
The team, headed by Jason B. Forsyth of Durham, decided to use a helmet because it was practical, comfortable and could be worn all year round. Carbon Monoxide can build up when gasoline-powered hand tools are being used in enclosed spaces, meaning CO poisoning constitutes a real risk for construction workers. The team's research focussed on monitoring blood oxygen saturation so as not to endanger test subjects, but is thought to easily be transferred to the monitoring of carbon monoxide levels.
According to the paper by Forsyth, published on IEEE Xplore, the results so far have been successful but there is more research to be done:
"The pulse oximetry sensing technology was shown to be reliable under typical construction tasks such that a worker would be alerted of impending carbon monoxide poisoning before becoming impaired. Additional work is required with more complex tasks as well as isolating the sensor from motion artifacts generated by head movement."
We Fix Now, who supply Gas Safe engineers and qualified plumbers in Forest Hill, throughout London and the surrounding counties, are always interested in research into Carbon Monoxide. A representative for the company commented on the engineers' paper:
"Carbon Monoxide is a very real problem, resulting in many deaths and injuries every year in the UK and across the world. Any research that could help prevent this is great news. The majority of CO poisoning happens in homes, and you can help detect this with a Carbon Monoxide detector. However, this is no replacement for having gas appliances serviced and checked regularly by a qualified engineer to ensure they are not faulty."
We Fix Now is a London-based company providing emergency plumbers and electricians throughout the M25 and surrounding counties. Renowned for their fast and effective service, the firm also specialise in unblocking drains, fixing central heating and boilers and sorting problems with gas. With a strong focus on customer service, We Fix Now prides itself on providing fully qualified and experienced engineers day and night, every day of the year.