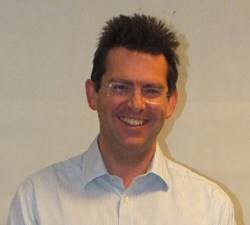 In July and August last year nearly 5% of all call outs to 1st Central's breakdown partner were the result of overheated engines.
(PRWEB UK) 20 August 2013
In July and August last year nearly 5% of all call outs to 1st Central's breakdown partner* were the result of overheated engines. Summer 2013 is seeing the longest prolonged heat wave for seven years and the insurer is warning motorists to take precautions when driving in these heat wave conditions.
1. Ensure you regularly check water and coolant levels, especially before a long journey.
2. If your car starts to overheat - If safe to do so, pull over, open the engine bonnet and wait for the engine to cool down fully. Do not open the radiator cap or add water/coolant until the engine is totally cooled.
3. If you are unable to pull over - turn off any air conditioning and open your windows.
4. If overheating continues turn the heating and blowers on full.
5. When in stationery traffic, if your car's temperature gauge continues to rise, change gear to neutral or park and rev the engine slightly.
6. In stop/start traffic avoid over braking, instead try to continue to drive at a slow and regular pace.
7. Get your car to an approved garage as soon as possible for a check and to ensure the car is safe to continue driving.
8. Lastly make sure you have the right level of breakdown cover in place, especially when planning long journeys.
Andy James, CEO at 1st Central Insurance Management UK commented: "Having your car breakdown is never a good way to start your holiday or daily commute. Most people are aware of the hazards of winter driving but often ignore the equally problematic issues which can arise when driving in a heat wave. We are communicating with policyholders to ensure they are equipped to cope and have the right level of breakdown cover in place should the worst happen."
Editors Notes:
*Call Assist UK – See editors notes below
About 1st Central:
1st Central is a trading name used by First Central Insurance Services Limited which is part of the First Central Group (Group), founded by Ken Acott, Pat Tilley, Peter Creed and Mike Leonard as a provider of online motor insurance. 1st Central provides a variety of services to the Group's Gibraltar based intermediary and insurance companies and the Group has enjoyed exponential growth since its launch in 2008, with around 300,000 existing customers and one million policies sold since launch.
A period of investment in the business throughout 2011 and 2012 has seen 1st Central reinforce its management team with recognised market experts, embed a scalable policy administration platform which is equipped for further growth, integrate advanced fraud detection technology and implement a sophisticated end-to-end claims management system. The Group is now a market leader within the motor insurance industry and is ready to move into its next phase of sustained growth and expansion.
About Call Assist
1st Central's breakdown service is provided by Call Assist Ltd, which provides the service through a network of over 1,100 approved Recovery Agents throughout the UK plus an additional network throughout Europe, providing assistance in over 45 countries. Call Assist is ISO 9001 and ISO 14001 accredited and is recognised as an Investor in People. Call Assist Ltd, Firm Reference Number 304838 is authorised and regulated by the Financial Conduct Authority.
For further information please contact:
1st Central Press Office
Hayley Tea/Anne Staunton
020 8661 2444
Hayley.tea(at)peak-marketing(dot)co(dot)uk / Anne.staunton(at)peak-marketing(dot)co(dot)uk