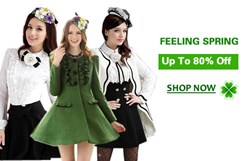 (PRWEB) August 19, 2013
Recently, 4leafcity.com, a leading web store for different accessories for men and women, has launched a promotional offer on its iPhone 5 leather case collection. Under this offer the cases can be bought online at discounts of up to 50%.
4leafcity.com is one of the leading websites featuring cool iPad mini cases, iPhone 5/4/4s cases, iPad mini leather cases and other decorative accessories for mobile phones. Its high end cases are quite famous among the customers for their durability, resistant to damage and style. Along with the protection these cases offer to the mobile phones, they also render them with great style which adds to the gadget's value and reputation.
The company has launched a promotional discount offer on leather cases for iPhone to show appreciation to its customers. Whether it is in jackets, trousers or mobile phone cases, leather always stays in fashion, hence, the demand for leather iPhone cases is ever high and never ending. So, the company aims to facilitate majority of the customers by providing a 50% price cut on its leather cases product collection. These cases are stylish, original and elegant. They are available at affordable rates and after the discount offer, they have become even cheaper. However, the promotional offer is valid for a limited time only so customers who are looking to buy stylish leather cases for their iPhones should check 4leafcity website. A company spokesperson says, "We are excited to launch the promotion. This time, our goal is to sell 10,000 cell phone cases, which we have confidence to meet and surpass. Before making a decision to buy a fashionable cell phone case, it is a good idea to check our website. In addition to great discounts, we provide speedy delivery to give the best experience possible to a wide array of people."
4leafcity.com is a China based company dealing with men and women outfits. It also supplies high end mobile phone accessories and iPad accessories at low rates. More details can be found at http://www.4leafcity.com.