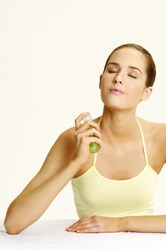 Miami, FL (PRWEB) August 19, 2013
For women who wear makeup, finding the right combination of skin care products to care for their skin can be difficult. Recently, with the addition of their probiotic cleanser to their probiotic acne treatment line, Probiotic Action, best known for their natural acne remedy, shares new industry insight on what makeup removers work best, which clog pores even more, and how to keep skin free from breakouts. While many beauty experts recommend oils and scrubs as quick makeup removers, Probiotic Action explains how those processes further damage skin, and may lead to breakouts.
After years of testing skin to find out what causes acne, the team at Probiotic Action has decided to target the largest, (and more common) contributing factor to clogged pores, and acne breakouts - P.acnes bacteria. When women are looking to remove makeup from their face, Probiotic Action suggests staying away from oils that could trap dirt, and feed the bacteria best known for breakouts. The PA team offers that using oils will allows for a better chance a clogged pores, and will feed the bacteria living on the skin, taking away the chance for oxygen to help skin breathe, and literally causing the breakout. Additionally, Probiotic Action warns against the use of scrubs and scrub cloths to remove makeup. When using a scrub cloth, although many feel that the texture helps remove makeup residue, the natural acne treatment experts see scrubs as a way to disrupt the skin, and allow micro tears for dirt and oil to settle into.
When asked his opinion on the best ways to remove makeup and how to keep skin clear, Probiotic Action spokesman, Fernando Perez offered his advice:
"Each type of skin is different, but it is more common for women who wear makeup to get acne, than those who don't. Using any chemicals, oils, or scrubs can make acne issues worse, and embed makeup residue into the skin. To remove makeup properly, first remove as much makeup as possible with warm water and hands, then a soap and oil free cleanser, and finish with a gentle cloth to remove tough leave behind. Doing these steps along with the use of a topical probiotic will leave the skin relatively unharmed, and will help balance the bacteria which may cause acne."
For more information on skin are tips, using probiotics for acne, and the science behind probiotic action, visit ProbioticAction.com and like them on Facebook for reviews and product updates.
Probiotic Action is an advanced acne treatment that uses Probiotics for acne containing the "good bacteria" that is naturally found on healthy human skin. By using probiotics, Probiotic Action is an effective treatment that restores the normal bacteria content on skin, while battling what causes acne. Probiotic Action will successfully clear skin when used as an adult acne treatment while protecting skin against bad bacteria, free radicals, and pollutants*.
*These statements have not been evaluated by the Food and Drug Administration. Probiotic Action is not intended to diagnose, treat, cure or prevent any disease.