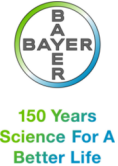 As Bayer continues to bring new science to the marketplace, John's strategic vision and Wes' on-the-ground expertise will strengthen our ability to meet the evolving needs of our customers and expand Bayer's role as the market leader in the TandO industry
RESEARCH TRIANGLE PARK, N.C. (PRWEB) August 20, 2013
Environmental Science, a division of Bayer CropScience LP, today announced the appointment of John Wendorf as market segment manager, and Wes Kleffner as area sales manager, for the North American Turf and Ornamentals business.
Based in Research Triangle Park, N.C., Wendorf will focus on business development and strategy to support the growth of Bayer's portfolio of T&O solutions for professional land care managers and consumers.
"Bayer has a rich history of leadership and innovation in the areas of plant, animal and human health," said Wendorf. "I'm excited to be a part of this dynamic team, and I look forward to contributing to Bayer's strategy for helping customers care for and protect our green spaces both today and in the future."
Kleffner serves the Kansas, Missouri and Colorado markets, and will be responsible for driving sales of assigned accounts and distributor branches, as well as building and maintaining relationships with key end users.
"I'm excited to build new relationships and help turf managers achieve their business goals," said Kleffner. "I look forward to being part of an organization that continuously develops new solutions that help ensure a healthy future for the industry."
Wendorf brings more than 20 years of T&O industry experience to his new role, with particular expertise in the area of ornamentals. He most recently served as vice president for the grower division of a horticultural distributor, where he managed the division's marketing efforts across eight business segments. Prior to his work at the distributor level, Wendorf held several sales and marketing roles in the T&O industry.
Kleffner's expertise comprises more than a decade of turf management experience in both the lawn and golf markets. In his most recent role as turf manager for Ryan Lawn and Tree, Kleffner managed a team of lawn care professionals servicing hundreds of residential and commercial lawn care customers throughout the Midwest. He previously served as an assistant golf course superintendent at The Club at Hokulia.
"As Bayer continues to bring new science to the marketplace, John's strategic vision and Wes' on-the-ground expertise will help strengthen our ability to meet the evolving needs of our customers and expand Bayer's role as the market leader in the T&O industry," said Mark Schneid, chief marketing officer for the Environmental Science division North America. "We are excited to welcome John and Wes to our growing team of world-class turf and ornamentals professionals."
Wendorf holds a Bachelor of Science in Horticulture from the University of Wisconsin-Madison, and a Master of Business Administration from Texas A&M University. Kleffner holds a Bachelor of Science in Golf Course Management, with a minor in Business Administration, from Kansas State University.
For more information visit http://www.BackedbyBayer.com.
Bayer Golf Twitter Page:
http://twitter.com/BayerGolf
Bayer Advanced Twitter Page:
https://twitter.com/BayerAdvanced
Bayer CropScience Twitter Page:
http://twitter.com/bayer4cropsus
Bayer CropScience is committed to bringing new technology and solutions for agriculture and non-agricultural uses. For questions concerning the availability and use of products, contact a local Bayer CropScience representative, or visit Bayer CropScience online at bayercropscience.us.
###
About Bayer CropScience
Bayer is a global enterprise with core competencies in the fields of health care, agriculture and high-tech materials. This year the company is celebrating 150 years of Bayer – consistent with its mission "Bayer: Science For A Better Life". Bayer CropScience, the subgroup of Bayer AG responsible for the agricultural business, has annual sales of EUR 8,383 million (2012) and is one of the world's leading innovative crop science companies in the areas of seeds, crop protection and non-agricultural pest control. The company offers an outstanding range of products including high value seeds, innovative crop protection solutions based on chemical and biological modes of action as well as an extensive service backup for modern, sustainable agriculture. In the area of non-agricultural applications, Bayer CropScience has a broad portfolio of products and services to control pests from home and garden to forestry applications. The company has a global workforce of 20,800 and is represented in more than 120 countries. This and further news is available at: press.bayercropscience.com.
Contact:
Bayer CropScience Media Hotline, 1-877-879-6162, or
Ciara Ahern
Global Prairie
Tel: (216) 374-1274
Email: ciara(dot)ahern(at)global-prairie(dot)com
Becca Hogan
Manager of External Communications
Bayer CropScience LP
Tel: (919) 549-2998
Email: becca(dot)hogan(at)bayer(dot)com
USA-BCS-2013-0214
Find more information at bayercropscience.us.
Forward-Looking Statements
This release may contain forward-looking statements based on current assumptions and forecasts made by Bayer Group or subgroup management. Various known and unknown risks, uncertainties and other factors could lead to material differences between the actual future results, financial situation, development or performance of the company and the estimates given here. These factors include those discussed in Bayer's public reports which are available on the Bayer website at bayer.com. The company assumes no liability whatsoever to update these forward-looking statements or to conform them to future events or developments.
©2013 Bayer CropScience LP, 2 T.W. Alexander Drive, Research Triangle Park, NC 27709. Always read and follow label instructions. Bayer® and the Bayer Cross® are trademarks of Bayer. For additional product information call toll-free 1-866-99-BAYER (1-866-992-2937) or visit our website at BayerCropScience.us.