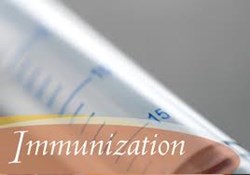 Your emergency is our ergency!
Baltimore, MD (PRWEB) August 20, 2013
ServiceMaster by Singer is all about safety and National Immunization Awareness Month highlights the need for improving national immunization coverage levels. It is important to protect your health by being immunized against infectious diseases.
This month should be used to share what we know with our community to raise awareness. Let friends and family members know vaccines are not just for kids. People of all ages should receive vaccinations. Encourage people to get their flu shot every year. You can also put immunization information in newsletters as well as on social networking sites. Hosting community events is a great way to educate families about immunizations.
It is encouraged to get involved to raise awareness about immunizations. Take action by organizing an immunization clinic or health center. Get involved by partnering with a school nurse and hosting educational events for parents about the importance of immunizations or working with local summer camps to make sure children get the important shots they need before attending camp.