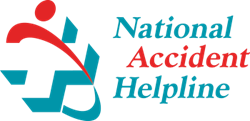 I am so happy to celebrate 20 successful years in helping people seek justice.
(PRWEB UK) 20 August 2013
The Company was founded in 1993 by Alan Kennedy with the aim of providing access to justice for ordinary people. National Accident Helpline quickly grew in to a market leading business and now employs around 300 members of staff.
Alan said, "I am so happy to celebrate 20 successful years in helping people seek justice. I had big ambitions when I started the company in 1993 but I had no idea then that it would grow into the company it is today. Our success is down to our professional ethics and our employees who work so hard to help hundreds of thousands of people get the compensation they deserve. And that's why we're still going strong today."
To mark the occasion, National Accident Helpline has created a series of video clips with Alan looking back at how personal injury claims have changed in the last 20 years, and looking forward to the future.
During one of the videos, Alan explains why he thinks having 20 years' experience is important when choosing a company to make a claim with, saying, "For the consumer, having 20 years of experience is a real advantage because there are very few situations that we haven't come across before which means that we can apply that experience and knowledge to helping people really quickly."
Click here to view the videos.
-ENDS-
Notes to Editors:

National Accident Helpline is the biggest and most experienced personal injury claims company in the UK and has been helping those injured at work through no fault of their own since 1993.
Our team is made up of our friendly, legally trained Legal Services Advisors based at our contact centre in Kettering, our highly experienced management team, and our network of specialist personal injury solicitors covering all of the UK.
By working with this network of solicitors, victims of accidents can be sure we'll find the right solicitor to handle their claim; this means having experience in similar cases, and where possible, being located in your local area.
National Accident Helpline sets the standard for the claims management industry in the way we do business. We report cases of cold calling and cold texting to the relevant authorities as a matter of urgency.
We work with the Government and our regulator to make sure there is a strict regulatory framework to help protect consumers.