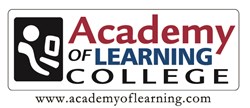 Edmonton, Alberta (PRWEB) August 22, 2013
What started on August 1st has already become a success all across Canada. Campuses in British Columbia, Ontario, Manitoba, Saskatchewan, Alberta, Nova Scotia, and PEI have already had visitors drop by to see what makes Academy of Learning College a fantastic place to upgrade skills.
Throughout the remainder of August, visitors are welcome to drop by either with or without an RSVP to tour the campus, meet the staff, and see what AOLC has to offer.
Each participating campus scheduled a day and time for people from their community to come by its location for some refreshments and to take part in the contest to win an iPad Mini. Visitors so far have included past graduates, current students, various funders, local employers, and people who are considering going back to school.
Robert Simas, Director of Academics, said, "With an ever-increasing need for training in the fields of Business training, Healthcare, and IT training, AOLC is able to deliver valuable training to thousands of students across Canada in over 30 diploma and certificate programs."
Academy of Learning College opened its first campus in Canada in July 1987, and to date, it is the only truly national, 100% Canadian-owned and operated Private Career College. AOLC's primary role continues to be helping students to receive the training they need to improve their lives.
Duane Yeomans, owner of two Academy of Learning College campuses in Nova Scotia, said, "AOLC is unique in that we provide training for a better career, but on the students' terms. We offer a personalized learning advantage, including well-executed courses, accommodation to individual needs, 1-on-1 facilitator support, and flexible scheduling, all in a comfortable environment."
More details about National Open House month can be found at academyoflearning.com or by sending an email to marketing(at)academyoflearning(dot)com.