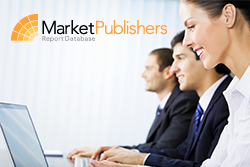 London, UK (PRWEB) August 19, 2013
There were just over 302,000 high net worth individuals (HNWIs) in Australia in 2012, collectively holding USD 899 billion in wealth. At the end of 2012, Australian HNWIs held more than 20% (USD 198 billion) of their wealth outside their home country, which is in line with the global average of 20–30%. Over the period 2007-2012, Australian HNWIs overperformed vis-a-vis the global average – worldwide HNWI volumes declined by about 0.5%, whereas Australia's HNWI numbers surged by 19.7%. There were 2,741 UHNWIs in Australia in 2012, with an average wealth of USD 121 million per person.
Sydney has the greatest number of HNWIs in the country with about 30% share, followed by Melbourne with just over 16.5% of HNWIs. Brisbane and Perth also boast of sizable HNWI populations.
New research report "Australia 2013 Wealth Book: Western Wealth, Eastern Growth" worked out by WealthInsight has been recently published by Market Publishers Ltd.
Report Details:
Title: Australia 2013 Wealth Book: Western Wealth, Eastern Growth
Published: August, 2013
Pages: 118
Price: US$ 4,995.00
http://marketpublishers.com/report/business_services/wealth_management/australia-2013-wealth-book-western-wealth-eastern-growth.html
The report provides extensive research and in-depth analysis of the high net worth individual (HNWI) population and wealth management market in Australia. The study, in particular, focuses on HNWI performance between the end of 2007 (the peak before the global financial crunch) and the end of 2012, which enables to determine how well the country's HNWIs have performed through the crisis.
Report Scope:

Independent market sizing of Australian HNWIs across five wealth bands.
HNWI volume, wealth and allocation trends from 2007 to 2012, plus forecasts to 2017.
HNWI and UHNWI asset allocations across 13 asset classes.
Geographical breakdown of all foreign assets.
Alternative breakdown of liquid versus investable assets.
Number of UHNWIs in major cities.
Number of wealth managers in each city.
City wise ratings of wealth management saturation and potential.
Details of the development, challenges and opportunities in the wealth management and private banking sector in Australia.
Size of the Australian wealth management industry.
Largest domestic private banks by AuM.
Detailed wealth management and family office information.
Insights into the drivers of HNWI wealth.
More new market research studies by WealthInsight can be found at http://marketpublishers.com/members/wealthinsight/info.html .
About Us:
MarketPublishers.com is a multilingual hypermarket offering hundreds of thousands of comprehensive studies of motley markets, sectors, industries, companies, etc. We perform professional services aimed to equip our clients with high-quality market research products as well as support critical decision-making.