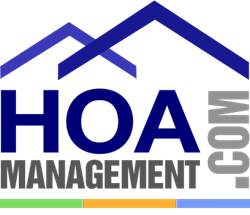 Stroudsburg, PA (PRWEB) August 20, 2013
HOA Management (.com) is proud to announce a new advertising partnership with Wilkins and Associates Property Management. Located in Stroudsburg, Wilkins and Associates is a full service, property management company that specializes in professional property management and other services including residential, multi-family, commercial, property owners associations, condo, town-homes, and other investment properties throughout all Northeast Pennsylvania.
Wilkins and Associates Property Management has partnered with HOA Management (.com) to advertise their services to HOA and condominium associations in Pennsylvania that are actively seeking a new property management company. To learn more about Wilkins and Associates, visitors to HOA Management (.com) can view their profile page on the directory. Included on their profile page is a direct link for users to click through to the Wilkins and Associates website. HOA Management (.com) also provides a contact form for users who prefer to communicate via email.
Wilkins and Associates Property Management, also known as NEPA Management, Inc service areas in Monroe County, Pike County, historic Milford, Stroudsburg, East Stroudsburg, Bushkill, the West End and all of the other points in between. They also provide accounting, leasing and rental services, asset-controlled real estate (REO) and operating businesses. The staff at Wilkins and Associates have collectively established themselves as true trend setters in the Pocono real estate field for property management services, sales, appraisals, vacation and long term rentals. Wilkins and Associates services include: Fiscal management, operational management, administrative management, and much more.
HOA Management (.com) is a leading HOA property management directory that uses targeted marketing strategies to reach out to community associations and offer them free access to its online directory. Association residents and board members are able to connect with professional management companies and service providers in their local area by searching on the HOA Management (.com) directory. To learn more about HOA Management (.com), visit http://www.hoamanagement.com or email sales(at)hoamanagement(dot)com.
###