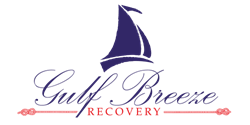 ...we saw a need in the addiction treatment field that wasn't met, and we believe that our results are now demonstrating that.
Gulf Breeze, Fl (PRWEB) August 20, 2013
A new trend has emerged in the addiction treatment field that blends traditional medical practices with transformational therapies in a comfortable and affordable setting. Located in a waterfront facility in the Florida panhandle, the staff at Gulf Breeze Recovery recently opened the doors and began helping clients at their world-class program.
Guided by their 15-point pledge, they feel that honesty is the cornerstone to recovery and vow to deliver cutting-edge services that are tailored to each individual's needs. They are performed in three phases: developmental activities, small group activities and intensive one-on-one individual counseling. In addition to the rehabilitation program they also offer in-house detoxification for the clients who require that procedure and work with most major insurance carriers.
Gulf Breeze Recovery is run by competent and caring staff with decades of combined experience, coming together to deliver this innovative non-12 step approach for the first time in a residential setting.
"We started on this vision more than two years ago because we saw a need in the addiction treatment field that wasn't being met, and we believe that our results are now demonstrating that," says Gulf Breeze Recovery's co-founder, Barnett Gilmer.
The facility offers a mix of techniques, including educational and therapy components that concentrate on letting go of past addictive behaviors by identifying the underlying causes of them. Their team of therapists and psychologists developed the program to help people who were suffering with addiction to be able to regain their physical and mental health while reclaiming their social well-being.
According to one recent patient, "I have learned more about myself and my addiction problem here than I have learned in all of the other programs put together. What I learned here made sense. For the first time, I feel like I have the tools needed to live drug free. For the first time, I am leaving rehab feeling confident, secure and good about my future. This program is remarkable and is so much better than anything else I have tried. Thank you!"
For more information or to get help for a loved one in need, contact Gulf Breeze Recovery today by calling 1-855-485-3273 or visit http://www.GulfBreezeRecovery.com.