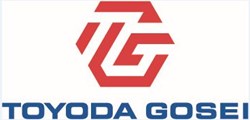 Howell, Michigan (PRWEB) August 20, 2013
A newly established plant of TG Fluid Systems USA Corporation (TGFSUS) in Michigan, USA, a subsidiary of Toyoda Gosei Co., Ltd., started operations in July to accommodate the expansion of car production in North America.
With this new Howell Plant, TGFSUS is to become Toyoda Gosei's main manufacturing base for plastic fuel tube in North America, supplying automotive functional products for Toyota in the U.S. and Canada, General Motors, Ford, Chrysler and other business partners.
Toyoda Gosei aims to be a true global supplier of choice for customers around the world by developing the optimum global production and delivery system.
The Details of the New Plant
The new plant is called TGFSUS Howell Plant. Location is Howell, Michigan, USA. The investment is approximately US$11 million. The new plant produces automotive functional parts such as plastic fuel tubes, etc. The plant area is approximately 50,000 square feet. The number of employees will be approximately 50 as of March 31, 2014.
About Toyoda Gosei
Established in 1949 and headquartered in Kiyosu, Aichi, Japan, Toyoda Gosei has grown as a distinguished manufacturer in the area of polymers (such as rubber and plastics) and optical semiconductors. Today, the company internationally provides a variety of automotive components and LEDs with its network of 60 group companies in 17 countries and regions worldwide. Through the development of unrivaled technologies for environmental protection, energy conservation and car safety, Toyoda Gosei aims to be a global supplier who brings happiness to customers around the world.