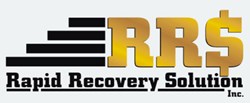 Bohemia, NY (PRWEB) August 20, 2013
On August 20, Rapid Recovery Solution is endorsing a proposed list of the 5 advantages is living debt-free.
According to an August 19 article from MoneyTalkNews titled "Life and Debt: 5 Benefits of Living Debt-Free," ridding oneself of financial obligations could pay off in a variety of ways. Although carrying debt has become somewhat of a societal norm, avoiding steep car payments, lengthy student loans and a few decades of mortgage payments is possible and should be considered by many consumers.
To start, less debt inevitably means less interest. Americans on average sustain a credit card balance of $5,000 and even with rates at near all-time lows, interest can accumulate quickly and financial constrain consumers. Second, the ability to save money is a simple concept but often requires eliminating debt, which is certainly less simple.
This point lends itself to the next benefit of being able to seize lucrative investment opportunities when they arise. Fourth, limited debt enables individuals to make lifestyle changes, such as a new career endeavor, significantly more feasible, Lastly, the mental health and overall happiness of consumers will naturally improve as they relieve themselves of threatening financial obligations.
John Monderine, CEO of Rapid Recovery Solution, provides his insight. "In the collection services field, we constantly make our clients aware of the many benefits of living debt free. He offers additional advice. "It is often unrealistic to tell Americans to avoid debt at all costs. It is, however, my policy to responsibly manage obligations and properly plan debt, something we at Rapid Recovery Solution are able to assist with."
Founded in 2006, Rapid Recovery Solution, Inc. is headquartered at the highest point of beautiful Long Island. Rapid Recovery Collection Agency is committed to recovering your funds. We believe that every debtor has the ability to pay if motivated correctly. We DO NOT alienate the debtors; we attempt to align with them and offer a number of ways to resolve not only your debt but also all their debts.
#####