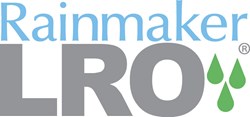 Tom's understanding of the sales process combined with his knowledge of the multifamily industry not only matches our overall customer service strategy, but ensures we are delivering the best-in-breed solutions to meet the needs of prospective clients.
Atlanta, GA (PRWEB) August 19, 2013
The Rainmaker Group, the leading provider of revenue management and profit optimization solutions to the multifamily housing and gaming/hospitality industries, announces Tom McDermott as Director of Multifamily Sales for the Rainmaker LRO® product suite. Serving multifamily owners, operators and third-party managers, McDermott will leverage more than a decade of business-to-business software sales expertise to further strengthen the company's presence and educate the industry on various Rainmaker products, including the firm's flagship LRO revenue management offering, as well as LRO Budget, LRO Affordable and LRO Student.
"Tom's understanding of the sales process combined with his knowledge of the multifamily industry not only matches our overall customer service strategy, but ensures we are delivering the best-in-breed solutions to meet the needs of our prospective clients," said Andrew Rains, president of Rainmaker LRO. "We are excited to add Tom to our sales team, but more importantly, we are excited to expand the Rainmaker LRO family with top-notch, well-respected and proven leaders in the industry."
Prior to joining Rainmaker LRO, McDermott served as Industry Principal, Residential Sales for Yardi. During his time with the company he earned top accolades as the company's Rookie of the Year (2010) and Multifamily Sales Executive of the Year in 2012. With his progressive sales background, he has continually exceeded sales expectations through working collaboratively with his prospects and colleagues to first understand and then deliver desired business results.
"Rainmaker LRO is the market leader in revenue management solutions designed to improve overall client revenue. The company and its leaders are well respected, and I look forward to working with them as a strong contributor, bringing value to the company and to more owners and operators who adopt the solutions." McDermott said. "It's exciting to join a world-class organization truly built around its customers, as well as one doing right for the long term. From products and offerings to overall service, Rainmaker continues to deliver only best-in-class solutions, and I am happy to be part of the team."
In addition to his time with Yardi, McDermott was director of sales for New World Systems and Domin-8 Enterprise Solutions. He is actively involved in the multifamily industry through various associations and donates his time to Habitat for Humanity. McDermott holds an AAS in Hospitality Management from Paul Smith's College.
Rainmaker LRO® is the leading multifamily lease rate optimization solution used to maximize revenue from apartment leases. The system calculates optimized pricing based on multiple factors that influence rate setting, including traffic and lease duration, move-in dates, competitive affects and other metrics. The system also produces enterprise-wide demand forecasts by measuring and analyzing historical and current market metrics and performing calculations necessary for occupancy predictions that are dynamically updated as market conditions change.
About Rainmaker
The Rainmaker Group is the market leader in profit optimization solutions for the Multifamily Housing and Gaming & Hospitality industries. Rainmaker software, coupled with professional business consulting services, enables multifamily housing operators to maximize revenue from apartment leases and helps operators of casino hotels and other hospitality enterprises secure the most valuable customers to increase their profitability. Rainmaker is a Microsoft Gold Certified Partner and leverages cutting-edge research in order to bring customers the most sophisticated solutions to their revenue management challenges. Adopted by industry leaders and niche players alike, Rainmaker solutions provide clients a strategic advantage in achieving the highest profitability from their assets. Multifamily housing clients include leaders such as AvalonBay Communities, Equity Residential, Gables Residential, Post Properties, Mid-America Apartment Communities and more. Gaming/Hospitality clients include leading casino/hotel organizations such as Atlantis The Palm Dubai, Caesars Entertainment, MGM Resorts International, Omni Hotels & Resorts, Wynn Las Vegas and many others. Headquartered in northern Atlanta, GA, Rainmaker is an innovator and thought leader in the highly specialized revenue optimization field. For two consecutive years, Inc. magazine ranked Rainmaker among America's top 5,000 fastest-growing, privately held companies. For more information, visit http://www.LetItRain.com.