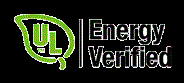 Kissimmee, FL (PRWEB) August 20, 2013
For the first time in the history of the clothes dryer, U.S consumers will be offered a super energy efficient way to dry their clothes while eliminating 100% of lint-related dryer fires. The U.S. Consumer Product Safety Commission (CPSC) estimates that 15,500 fires associated with clothes dryers occur annually. These fires account for an average of 10 deaths, 310 injuries and more than $84.4 million in property damage annually.
The fire hazard prone and energy guzzling technology behind the conventional clothes dryer has been relatively the same since hitting the consumer market in 1938. That is until approximately eight years ago when Mike Brown, Inventor and Founder of Hydromatic Technologies Corporation invented the Hybrid Electric Heating System.
On June 18, 2013 Mr. Brown was notified by Underwriters Laboratories in Newton, Iowa that his invention, The SafeMate Clothes Dryer has passed independent third-party Federal Department of Energy (DOE) Compliance Testing for performance and energy efficiency. In addition to achieving this historical approval, necessary for U.S commercialization, the company took yet another quantum leap when it was granted the authoritative right to display the coveted UL Green Leaf Certification Mark on all approved SafeMate Clothes Dryers.
The UL Green Leaf Certification Mark only appears on home products including appliances, heating, air conditioning and refrigeration systems, high tech equipment, and lighting product that are verified to meet energy efficiency requirements outlined by standards and regulations such as ENERGY STAR®, Natural Resources Canada (NRCan) and California Energy Commission (CEC).
In a recent update to his shareholders, Mr. Brown wrote, "This marks the first time in our eight year history that the company can pursue the general U.S. and Canadian population for the commercialization of our very own clothes dryer appliance and marks the official end of the pilot offering Beta-test Program."
Hydromatic Technologies Corporation is now set to revolutionize the clothes drying industry worldwide after an uphill battle to enter the U.S and Canadian Appliance market controlled by major appliance makers. The advent of a safer and more energy efficient clothes drying technology that began its trek by what was once thought to be an impossible feat, "drying clothes with Water" has been improved and now utilizes a proprietary "heat transfer fluid" that makes for safer, efficient and convenient drying of pre-washed articles of clothing. Officially branded as The SafeMate Clothes Dryer™ the company expects to see significant consumer demand for the product. To find out more, please visit: http://www.safematedryer.com .