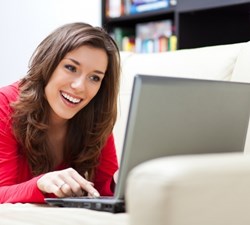 Digital display marketing is the most effective advertising medium for driving online interaction among the affluent.
Princeton, NJ (PRWEB) August 20, 2013
ALC announces that Wealth Window, its proprietary database of America's most affluent consumers, is now digitized and mobile-ready for online marketing. Through Wealth Window Digital, luxury marketers can reach the very wealthy online via any device including smartphones, tablets, computers, and televisions to access the internet.
"Wealthy individuals rank among the most active internet users, shopping, socializing, downloading content, and managing their finances online," says Emily Briody, Vice President ALC. "They are proven to view and recall digital ads more than other consumers. Digital display marketing is emerging as the most effective advertising medium for driving online interaction among the affluent."
Individuals identified on the offline Wealth Window database are matched to an anonymous, addressable online audience pool that allows marketers to reach them on the sites they visit and by search terms they use. Wealth Window Digital serves 100 percent of online ad impressions to known affluent consumers including the top one-percenters. The program provides 24/7 access to the Wealth Window audience whenever and wherever they go on they web.
Wealth Window Digital allows advertisers to serve demand-generation ads to affluent consumers browsing the web for any reason at any time. They can also be identified by selected keywords they are using while actively searching for specific products and services. Those who click through can be retargeted with offers to bring them back to a website after they have visited, but did not act.
Over 8 million very affluent individuals are available through Wealth Window Digital. Marketers can leverage Wealth Window's postal and email contact information to coordinate the timing of digital campaigns with multichannel efforts. Key targeting segmentation is possible through selection of personal, financial, travel, ownership, and philanthropy data.
"Wealth Window Digital allows marketers to serve relevant content to selected online individuals precisely at the time that they are ready to act," adds Ms. Briody.
For more information please contact Emily Briody, Vice President Wealth Solutions, direct at 609-580-2971 and by email at emily(dot)briody(at)alc(dot)com.