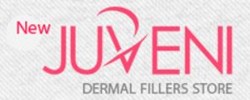 Our target is for Juveni products to be 100 percent free of causing allergies.
Bridgeport, CT (PRWEB) August 19, 2013
Representatives with Juveni Dermal Fillers (http://juveni.com/) announced today that it will now sell all of its products "without" lindocine.
"We have a goal of selling all of our Juveni products without lindocaine," said Stephanie Gering, spokeswoman for Juveni Dermal Fillers. "In fact, next month all our products will not have lindocaine in the composition anymore."
Gering explained that the company, which in the past has used two percent lindocaine in its products to help with comfort, has decided to no longer use lindocaine due to the fact that it causes allergies in some people.
"Our target is for Juveni products to be 100 percent free of causing allergies," Gering stressed.
Juveni, according to Gering, is cosmetic dermal filler made of non-animal-based hyaluronic acid (juveni.com/hyaluronic-acids).
"It's a substance that already exists within the human body and adds volume and fullness to the skin," Gering pointed out, before adding that what makes the company different from others on market is that it sells online to all professionals, from labs to customers with free shipping, and discount codes.
Juveni, which in October, 2012, opened new warehouses in Pennsylvania, Illinois and California, is specifically geared toward doctors, beauty professionals, dermatologist, and men and women age 30-60.
Gering went on to note that in addition to the company's decision to sell its products without lindocaine, the additional costs savings it offers is also a benefit to whoever uses its products.
"We sell direct from our production labs," Gering said. "No middle man means that we can pass the savings on to you. We oversee the whole process and ensure you receive our products in top quality condition. We're so excited to be able to provide customers with the great results that they've come to expect from high profile products like Radiesse, Artefill, Restylane and Sculptra without lindocaine."
For more information, please visit http://juveni.com/hyaluronic-acids/juvederm.
About Juveni
Since 2008 Juveni has been providing permanent dermal fillers to professionals all over the world. The company is a subsidiary of Feratti Global Brands and the number one eCommerce supplier of refining treatments for the body and skin.
Over 6,000 medical spas, clinics, individual practitioners, and skincare professionals purchase Juveni products each year.
Source: Juveni Dermal Fillers
###