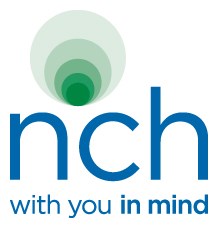 Hypnotherapy sessions can help relieve and manage anxiety, as well as identifying root causes and helping you to feel more relaxed in potential anxiety-inducing situations
(PRWEB UK) 20 August 2013
According to an article published by Birmingham Mail on August 11, a woman from Birmingham, Vicky Lowe, has given an account of suffering from panic attacks.
According to the article it was during her final year studying for her Criminology degree at University that the attacks first began. Noticing symptoms such as sickness, dizziness and feeling as if she was unable to breathe, the student feared that these attacks would affect her normally sociable personality and desire to go out.
A doctor at her University later diagnosed her as suffering from anxiety and panic attacks, possibly due to attempting to finish her studies and living away from home. With her panic attacks occurring frequently, Vicky decided to surround herself with supportive friends and study the symptoms of panic attacks as well as irrational thinking and changing these thought processes. Three years on from her first panic attack, she hasn't experienced one since.
The National Council for Hypnotherapy connects members of the general public with professional, skilled hypnotists throughout the UK who are qualified to help with a wide range of issues including panic attacks and anxiety. A spokesperson for the company said:
"There are many steps people can take to manage panic attacks, including a complementary therapy such as hypnotherapy. Hypnotherapy sessions can help relieve and manage anxiety, as well as identifying root causes and helping you to feel more relaxed in potential anxiety-inducing situations."
NCH represents over 1800 hypnotherapy professionals within the UK and is committed to ensuring the highest possible professional standards amongst our members. Those looking for help with smoking, weight, anxiety, panic attacks, habits and phobias may be helped by local NCH accredited therapists, look for the NCH seal of approval on their websites. As one of the largest registers of independent Hypnotherapists, the National Council for Hypnotherapy (NCH) is actively involved with the Complementary and Natural Healthcare Council (CNHC) and strives to develop standards for the benefit of the profession, now and into the future.