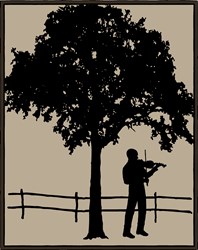 America's First Artists Community for Professional Music Ensembles
Boscawen, New Hampshire (PRWEB) August 21, 2013
Avaloch Farm Music Institute will celebrate its grand opening with a concert and reception from 1-5 PM on Sunday, August 25, 2013, in Boscawen, NH. The concert will include performances by current resident ensembles, Jazz duo TooQ, the Purple Line Trio, the Trio Venia, the Lev-Hartka Duo, and guest performers, the Chiara String Quartet. Avaloch Farm provides a unique opportunity for chamber music ensembles at any stage of development to have the time, space, and support to work intensively on repertoire, prepare for recordings, concerts or competitions, work with commissioned composers, and forge or reconnect to a group musical identity.
Two years since the start of construction, the Avaloch Farm Music Institute celebrates the new facilities and its inaugural season with live musical performances by Avaloch's first resident musicians. These include Jazz duo, TooQ, the Purple Line Trio, the Trio Venia, the Lev-Hartka Duo, and guest artists, the Chiara String Quartet.
The Institute provides residents the opportunity to reside at Avaloch Farm for 1-6 weeks from June to November. Musicians are provided with room, board, studios, and complete access to the recreational facilities on the 200 acres of Avaloch Farm. In exchange, musicians engage in community outreach by performing in the Concord Area at a variety of venues.
While Avaloch was originally conceived of solely for traditional classical chamber ensembles, the overwhelming response from the musical community led the institute's directors to expand applicant criteria. As a result, the inaugural season includes a Jazz duo, a Baroque Chamber Orchestra, a Renaissance Ensemble, several contemporary music ensembles, some of which are bringing commissioned composers with them, as well as string quartets and piano trios.
Avaloch Farm is located on Hardy Lane in Boscawen, NH. For directions on how to get there by car and for additional information on the Avaloch Farm Music Institute, visit the website at http://www.avalochfarmmusic.org or our official Facebook page. For press inquiries, contact Deborah Sherr at deb(at)avalochfarmmusic(dot)org or by phone at 603-796-2270.