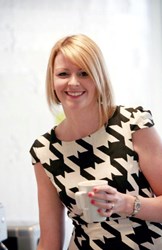 What stood out to us, in comparison to other solutions in the market, was the feel that Proclaim is a dynamic, living system.
(PRWEB UK) 21 August 2013
DC Law, part of heavyweight property services group 'Move with Us', is implementing Eclipse's Proclaim Practice Management Software solution. DC Law provides a full range of conveyancing services for an expanding, nationwide clientbase. The firm was among the first tranche of organisations to be licensed as an Alternative Business Structure, back in 2012.
Proclaim is being implemented as DC Law's core Practice Management solution as part of its preparation for high growth. Proclaim Conveyancing will be rolled out to all users, with the integrated Proclaim Accounts solution providing firm-wide financial management. As part of the implementation, Eclipse is carrying out a migration of data from the incumbent financial system.
As an integral part of the core Proclaim solution, DC Law will also be taking the Proclaim Lead Management and Compliance toolsets to provide seamless marketing, file opening, and ongoing adherence to CLC (Council for Licensed Conveyancers) regulations.
Rachel Khan, Head of Operations at Move with Us, comments:
"Our selection process was intensive - for us it was vital for the chosen system to provide the maximum possible 'streamlining', and also the best possible 'client experience'. This aligns with the Move with Us drive to "deliver Property, properly". Our goal is provide a beacon conveyancing practice which we can use to develop the whole Move with Us conveyancing panel nationally.
"Proclaim will provide us with the full range of management and service tools. What stood out to us, in comparison to other solutions in the market, was the feel that Proclaim is a dynamic, living system. Configuration options are endless, whether that be the creation of bespoke operational reporting, integration with third-party solutions, or the provision of customer-friendly marketing touchpoints."
*** ENDS *** Word Count = 294
About Eclipse
Eclipse is the UK's leading provider of legal software solutions, employing over 140 staff at its Yorkshire HQ and with a turnover of £9million. The firm's Proclaim software system is in use by 18,000 professionals across a vast range of market sectors, territories and work areas.
Proclaim integrates all case management, accounting, document management, reporting, time recording, task and diary functions, and can be web-enabled to allow clients and referrers to securely view their live case files online.
TouchPoint is Eclipse's new client self-service solution, providing an always-on, platform agnostic 'journey' for law firm clients and business partners.
Proclaim clients include:
Eversheds Solicitors
Carillion
Co-operative Legal Services
Move with Us
LV=
QualitySolicitors (Howlett Clarke, Lockings, Oliver & Co, and many others)
Territories include:
UK
Ireland
Switzerland
Latvia
Australia
Nigeria
Zambia
For further information, please contact Darren Gower (Head of Marketing) at darren.gower(at)eclipselegal(dot)co(dot)uk, or call 01274 704100.
Alternatively, visit http://www.eclipselegal.co.uk