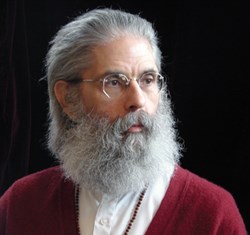 Unexamined, unconscious concepts skew our perceptions,
diminish our problem-solving capacity, restrict our freedom of action and weaken the body's immune system.
Averill Park, NY (PRWEB) August 20, 2013
The American Meditation Institute (AMI), in joint sponsorship with the Albany Medical College. will present the fifth annual mind/body medicine CME course on meditation and yoga for physicians and other health care professionals, November 6-10, 2013 at the Cranwell Resort and Spa in Lenox, Massachusetts. Entitled "American Meditation: The Heart and Science of Yoga," this comprehensive physician training offers 26 continuing medical education credits (CME) for physicians and nurses.
Now in its fifth year of providing physicians and nurses continuing medical education credits, The American Meditation Institute's comprehensive training in holistic mind/body medicine course will offer in-depth study of the historical, philosophical and scientific nature of Yoga Science as taught in both the East and West. Practical skills will be taught to physicians, nurses and other healthcare professionals that can positively enhance the making of health-affirming lifestyle choices.
As part of AMI's "Yoga of Medicine" program, this 26 CME curriculum is dedicated to providing quality, comprehensive and evidence-based education to physicians and other health care providers on Yoga Science as mind/body medicine. Topics to be taught include the science of mantra and mantra-based meditation, diaphragmatic breathing, Yoga Psychology, the chakra system, mind function optimization, Functional Medicine, Epigenomics, Ayurveda, easy-gentle yoga and lymph system detoxification.
The dedication, enthusiasm, and teaching methodology of the entire AMI faculty will combine to create a dynamic and interactive course for their students. Each faculty member is committed to the advancement and training of Yoga Science as holistic mind/body medicine. Presenters will include faculty director Leonard Perlmutter, founder of the American Meditation Institute, meditational therapist and award-winning author; Rudolph Ballentine MD, the holistic medicine pioneer and acclaimed author who helped establish and direct the Centers for Holistic Medicine for 25 years; Mark Pettus MD, a board-certified internist and nephrologist currently serving as Medical Director of Translational Education, Wellness and Population Health at Berkshire Health Systems, and Associate Dean of Medical Education at the UMass Medical School; Susan B. Lord MD, lecturer and holistic health consultant for Kripalu Center for Yoga and Health; Anita Burock-Stotts MD, board certified in Internal Medicine and Functional Medicine, and Beth Netter MD, Chief of the Division of Integrative and Holistic Medicine at St. Peter's Hospital and Chair of the AMI Medical Education Committee.
The National Institutes of Health report that approximately 38% of adults in the United States aged 18 and over, and nearly 12% of U.S. children 17 years and under use some form of complementary and alternative medicine. Significant among these therapies are meditation, diaphragmatic breathing exercises and yoga––all of which are offered in "The Heart and Science of Yoga" CME course.
The U.S. Centers for Disease Control and Prevention in Atlanta, Georgia report that the key factors influencing an individual's state of health have not changed significantly over the past twenty years. Quality of medical care accounts for only 10%. Heredity accounts for 18% and environment 19%. But everyday lifestyle choices contribute an impressive 53%. The decisions people routinely make about their daily lives are by far the greatest factor in determining their wellness. According to American Meditation Institute founder Leonard Perlmutter, "The meaning of these statistics is crystal clear. If people could be introduced to some essential, basic information and be motivated to make more skillful choices, they'd experience better health and, as a consequence, lower health-care costs. Yogic mind/body techniques offered in this course are helpful for many conditions because they promote relaxation, improve coping skills, reduce tension and pain, and lessen the need for medication. For example, according to numerous clinical studies meditation, diaphragmatic breathing and gentle yoga exercises are used successfully (along with medication) to treat acute pain. Symptoms of anxiety and depression also respond well to these mind/body techniques."
Acknowledging the Albany Medical College and The American Meditation Institute for their continued dedication to the teaching of mind/body medicine for physicians," recent course graduate Joel M. Kremer, MD, who is Board Certified in Internal Medicine and Rheumatology in Albany, New York, states that, "This teaching has been an enormous benefit in my personal and professional life. I have less stress, more focus, and am able to serve my patients with greater clarity. It becomes surprisingly easy now to recognize the many clinical situations in which patients with somatic manifestations of 'dis-ease' could greatly benefit from Yoga Science."
-30-
About the American Meditation Institute
The American Meditation Institute is a 501(c)3 non-profit educational organization devoted to the teaching and practice of Yoga Science, meditation and its allied disciplines as mind/body medicine. In its holistic approach to wellness, AMI combines the healing arts of the East with the practicality of modern Western science. The American Meditation Institute offers a wide variety of classes, retreats, and teacher training programs. AMI also publishes "Transformation," a bi-monthly journal of meditation as holistic mind/body medicine. Call 800.234.5115 for a mail or email subscription.
Media Contact:
Mary Helen Holloway
60 Garner Road, Averill Park, NY 12018
Tel: 800-234-5115
Fax: 518-674-8714