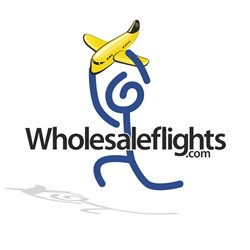 Burlingame, Calif. (PRWEB) August 21, 2013
Vacationers looking for a luxurious travel experience before the end of the summer should consider first-class flights to Asia and Europe. The comfort of first-class travel facilitates a more relaxing vacation. Considering first-class flights has become more affordable thanks to WholesaleFlights.com, the travel boutique that offers various pricing solutions and flight deals.
WholesaleFlights.com gives its customers a convenient way to search for the cheapest priced first-class flights. Customers need only visit their website to find and compare the best deals. WholesaleFlights.com uses special booking tools to ensure that their customers receive optimal prices. They have negotiated with major wholesalers and consolidators and have obtained exclusive contracts with them. Therefore, they are able to guarantee the cheapest first-class flights to Europe and Asia. Flights are up to 70% off the regular price. Travelers will not find a better price for first-class flights to Europe through other travel websites.
WholesaleFlights.com is not your average online flight finder. Flights can be searched for through their website and then customers can communicate with a personal concierge over the phone to ensure the customer receives the best service. The concierge provides exceptional customer service and is highly trained and knowledgeable. They give personal attention to each client, assisting the client through all of the details of travel. Travelers are given first-class customer service to match their first-class travel.
Travelers searching for a luxurious and affordable vacation abroad should visit WholesaleFlights.com and search for first-class flights to Europe.
About WholesaleFlights.com
WholesaleFlights.com has been offering inexpensive first-class tickets to Europe and Asia since 2007. The travel agency works with all major airlines and offers flights to over 30 countries worldwide. They can also assist in reserving hotel rooms, cruise tickets, and rental cars. WholesaleFlights.com is the premier travel boutique that specializes in business-class and first-class flights. To search for first-class flights, visit http://www.wholesaleflights.com.