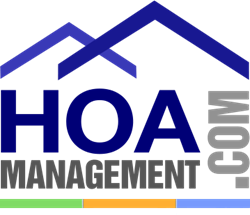 Santa Rosa, CA (PRWEB) August 22, 2013
HOA Management (.com) is proud to announce a new advertising partnership with Transworld Systems. Transworld Systems is a key business partner in helping community associations manage their account receivables.
Transworld Systems has partnered with HOA Management (.com) to advertise their services to community associations and property management companies all over the United States that are actively searching for accounting services. As a result of the new partnership, Transworld Systems will appear on the HOA Management (.com) vendor directory. To learn more about Transworld Systems, visitors to the directory can view Transworld Systems' profile page on HOA Management (.com). This page allows users to contact Transworld Systems in a number of ways. These include a direct hyperlink to their website, a current phone number, an email contact form, and links to Transworld Systems' Twitter, Facebook and LinkedIn social profiles.
Transworld Systems takes an innovative staged approach to cash management to lower internal follow-up and collection expenses, service all accounts regardless of balance or location and increase profits. Transworld's clients include small businesses, banks, hospitals, retailers, universities, cities, manufacturers - virtually any organization that accepts checks or extends credit. The TSI service will allow clients to consistently and systematically remind their customers to pay their outstanding bill. Their services consists of webinars to familiarize clients with TSI and their business solutions, access to a 24/7 Online Client Portal (OCP) to manage their accounts, a launch team to aid in initial training and set up, and many more.
HOA Management (.com) is a leading HOA property management directory that uses targeted marketing strategies to reach out to community associations and offer them free access to its online directory. Association residents and board members are able to connect with professional management companies and service providers in their local area by searching on the HOA Management (.com) directory. To learn more about HOA Management (.com), visit http://www.hoamanagement.com or email sales(at)hoamanagement(dot)com.