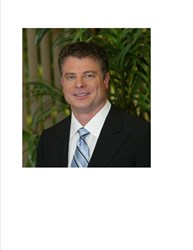 The feedback from patients is overwhelmingly positive and we're pleased to provide such a valuable service to our community.
Charlotte, NC (PRWEB) August 20, 2013
Christenbury Eye Center started offering the Lipiflow® treatment for Evaporative Dry Eye early 2012 and is celebrating its success in helping dry eye patients by offering a $100 rebate for treatments completed between August 15 and September 30, 2013. The Center was the first in the Charlotte region to offer Lipiflow and continues to be the only eye care center in the area to offer this service. Lipiflow treats evaporative dry eye, which is a component in the majority of dry eye patients, and patients notice improvement in dry eye symptoms.
"We've successfully performed more than 500 treatments with Lipiflow, which is the only FDA-approved treatment for evaporative dry eye," says Dr. Jonathan Christenbury. "The feedback from patients is overwhelmingly positive and we're pleased to provide such a valuable service to our community."
Evaporative Dry Eye, also called Meibomian Gland Disease, is a chronic condition experienced by many people. Evaporative Dry Eye was previously difficult to treat and often worsens when left untreated. The oil glands in the eyelid margin produce the top lipid layer of tears and prevent the tears from evaporating. When the oil glands are blocked, the lipid layer is deficient and Evaporative Dry Eye occurs. With an inadequate tear lipid layer, tears evaporate and cause worsening of dry eye symptoms. The symptoms include:
— A burning, scratching sensation
— Irritated, red eyes
— Contact lens intolerance
— The condition is worsened with computer use
— Fluctuation in vision
The Lipiflow procedure is the first effective treatment for Evaporative Dry Eye. The 15-minute treatment is a comfortable office procedure that involves the gentle heating and massage of the eyelid glands. Most patients experience an improvement of dry eye symptoms with increased eye comfort and stable vision within days or weeks.
Ginger Rester of Baton Rouge had a Lipiflow treatment in March, 2013 at Christenbury Eye Center. She says, "I had the diagnosis of dry eye and Rosacea blepharitis. I was having serious dryness attacks. I have not had any more of these eye attacks since I had Lipiflow. The procedure was simple and comfortable, and it was a big success in improving my dry eye symptoms. I would have it done again."
For procedures completed during the period August 15 through September 30, 2013, Christenbury Eye Center is offering a $100 rebate. Rebates must be submitted no later than October 15, 2013.
For more information about Lipiflow treatments, contact Christenbury Eye Center at (877) 702-2020 or visit the Christenbury Eye Center website, and watch our Facebook page for more information.
About the Christenbury Eye Center
Dr. Jonathan Christenbury established Christenbury Eye Center in 1987 and is known for his groundbreaking work in vision care. For more than a decade he has consistently been one of the first surgeons in the Carolinas to perform many pioneering vision care procedures including LASIK, Visian ICL, and ReSTOR.
Dr. Christenbury performed the first LASIK procedure in the Carolinas in the early 1990s and since that time has performed more than 75,000 laser vision correction procedures. He also performed the first IntraLASIK procedure on the East Coast in 2002 and the first WaveFront Customized IntraLASIK in the Carolinas in 2005. In the Spring of 2005, the doctor was the first Carolinas eye surgeon to perform the ReSTOR® procedure, used both for the treatment of cataracts and for Presbyopia, eliminating reading glasses and bifocals. Today, Dr. Christenbury is the most experienced ReSTOR surgeon in the United States.