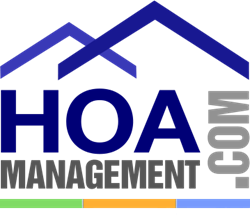 Columbus, OH (PRWEB) August 23, 2013
HOA Management (.com) is proud to announce a new advertising partnership with Dryer Vent Wizard of Central Ohio. Dryer Vent Wizard specializes in dryer fire prevention and dryer and vent maintenance, repair, replacement and alterations.
Dryer Vent Wizard has partnered with HOA Management (.com) to advertise their services to community associations and property management companies in Ohio that are actively searching for clothes dryer services. As a result of the new partnership, Dryer Vent Wizard will appear on the HOA Management (.com) vendor directory. To learn more about DVW, visitors to the directory can view their profile page on HOA Management (.com). This page allows users to contact Dryer Vent Wizard in a number of ways. These include a direct hyperlink to their website, a current phone number, and an email contact form.
DVW services keep dryers functioning properly, prevent dryer fires and reduce energy costs. There are many things that contribute to the proper operation of a clothes dryer. The venting is the most critical, and the leading factor is dryer fires. Most people don't know that 92% of all appliance fires are dryer-related. That's why Dryer Vent Wizard comes in to make sure homes and businesses will be safe from fires and dryers are functioning perfectly. In addition to helping with fire protection and fire prevention, dryer vent cleaning will improve the air quality in a home or business. Scheduling regular maintenance is the safest way to assure that a dryer is running efficiently and safely.
HOA Management (.com) is a leading HOA property management directory that uses targeted marketing strategies to reach out to community associations and offer them free access to its online directory. Association residents and board members are able to connect with professional management companies and service providers in their local area by searching on the HOA Management (.com) directory. To learn more about HOA Management (.com), visit http://www.hoamanagement.com or email sales(at)hoamanagement(dot)com.