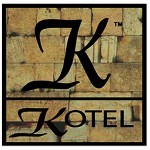 (PRWEB) August 27, 2013
People who have bad credit scores often discover that they are blocked from obtaining credit, no matter which way they turn. This can be extremely distressing, and the more a person experiences this, the more difficult it becomes for them to try again. When individuals have made mistakes with money in the past, usually because they have gone through times of financial hardship, they often carry guilt and embarrassment about their experiences. Thus, most people suffer from great shame when they are rejected after applying for credit. Their already low self-esteem can be further damaged, which makes it harder and harder to keep trying new opportunities. Everyone knows that having a credit line, and managing it correctly, is the fastest way of building a good credit score. It is therefore vital to secure some form of credit line, like a business credit line, and this is why many people turn to a credit repair service to help them when they feel they have run out of options. Business credit is available from thousands of banks and lenders around the nation, regardless of the status of a personal credit. However, the credit of your business must be in good to high standing in order to take advantage of these offers.
Kotel Finance, a top credit repair company based in Miami, FL, announces how to improve a personal credit scores through business. With their credit experts, who are experienced in negotiating with financial companies, Kotel Finance offers the best service to people looking to get a bad credit help and to repair their credit scores. The process of securing business credit in a person's name, as a way of building and improving their personal credit score, has been fully researched by the Kotel Finance experts. They know exactly the right questions to ask, and when negotiating with creditors, they know which answers are most likely to secure an individual a credit line. When someone tries to secure a business credit line on their own, without expert help, there are many ways in which they could disqualify themselves from obtaining the line of credit. Sometimes just answering one question in a certain way will prevent them from obtaining the line of credit. That's why it is recommended for people who have a bad credit history to use an expert to assist them in the preparation and negotiation process. Kotel Finance experts can usually get a decision in a matter of days. People searching for credit repair in Miami will find that Kotel Finance often comes up at the top of local listings because of the company's popularity and great reputation.
About Kotel Finance: Kotel Finance is one of the most popular Credit Repair Financial companies in Florida. The company's experts have extensive experience of helping people improve their credit scores and build a good credit history. For more information call 305 712 2060 or visit http://www.kotelfinance.com .