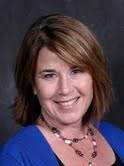 'Partnerships such as these really level the playing field for the info-entrepreneur competing against big research organizations with large data budgets,' stated AIIP President Jocelyn Sheppard.
Baton Rouge, LA (PRWEB) August 19, 2013
The Association of Independent Information Professionals (AIIP) and Statista, Inc. ("Statista," New York, NY) are pleased to announce a partnership whereby AIIP members will receive significantly discounted access to Statista data, statistics, and market reports. "Partnerships such as these really level the playing field for the info-entrepreneur competing against big research organizations with large data budgets," stated Jocelyn Sheppard, AIIP President, adding, "This agreement is a real benefit to AIIP members who need cost-effective access to key market, industry, and statistical information."
AIIP Industry Relations volunteer Jan Davis, Blue Sage Research (Portland, OR), led the AIIP effort to create the partnership—and she's confident that the partnership will benefit her own business as well as the businesses run by her fellow AIIP members. As Davis explained, "I use statistics all of the time in my industry overviews. Not only does Statista scour the web for statistics, the company puts them in a useful format (.xls as well as .html and .pdf) and cites all of their sources." Davis also noted the usefulness of Statista Dossiers, collections of statistics about a specific topic presented in PowerPoint slide decks.
Davis shared examples of recent projects where she turned to Statista for help. For an overview of a particular manufacturing industry in Mexico, Davis obtained data on Mexico's inflation rate for several years. She had also just written an overview of the family practice/internal medicine market in New York State. As Davis recounted, "I checked Statista and sure enough, they had a data source titled 'Number of Active Physicians in New York in 2012 by Specialty.'"
When asked how the Statista platform would help other AIIP members, Davis responded that Statista "is an important resource for data and because it focuses on statistics it is somewhat unique. Plus, it will be valuable because it saves time, presents data in well-established formats, and identifies its sources—all of which can be mined for additional information."
Brianna Brooker, Statista Customer Services Manager, worked with Davis to finalize the partnership agreement and is likewise pleased with the outcome. As Brooker stated, "Statista is excited and happy to announce the newly founded partnership with AIIP. We look forward to working together and are certain that this partnership will be beneficial for all parties involved."
With this agreement, Statista joins more than 30 leading information product and service providers who have already signed on as AIIP Industry Partners and Affiliates.
About Statista, Inc.
Statista.com is the first statistics portal in the world to integrate over 60,000 data products from more than 18,000 sources onto a single professional platform. Statista provides business customers, researchers, and the academic community with direct access to relevant quantitative facts and statistics, all of which may be directly downloaded in Excel, PowerPoint, and JPG formats for convenient integration into presentations and reports. In addition, the Statista studies database provides users with access to over 10,000 detailed market and industry studies, with emphasis on North America and China.
Statista customers include renowned DAX corporations, management consultancies, and international organizations.
About AIIP
The Association of Independent Information Professionals (AIIP, http://www.AIIP.org) consists of more than 500 business owners from around the world whose firms provide research and consulting services across a wide variety of industries. Business research, competitive intelligence, market analysis, database development, training, and information management consulting are just a few of the areas in which AIIP members specialize. Some of the vertical industries AIIP members serve include scientific, medical, pharmaceutical, regulatory, information technology, education, financial services, manufacturing, nonprofits, and life sciences. A directory of members is available at: http://www.aiip.org/content/hire-info-pro.
For more information about the AIIP Partner and Affiliate Program, contact AIIP Headquarters, Baton Rouge, LA; (225)408-4400, email: office(at)aiip(dot)org.
Media Relations/Public Relations Contact: Jeff Mustard – cell: 954-801-8263; email:
Jeff(at)TheBambooAgency(dot)com; http://www.TheBambooAgency.com.