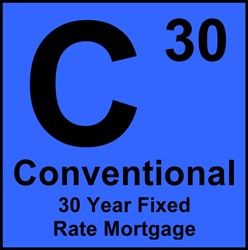 Mortgage Elements is a great starting point when researching different mortgage programs.
Chicago, IL (PRWEB) August 20, 2013
On July 30, 2013 AmericanBanker.com reported that Everbank announced it will exit the Wholesale Mortgage channel by year's end and concentrate its efforts on the Retail and Correspondent Mortgage lending channels. Everbank is a national player that has had a very large presence in the Wholesale Mortgage industry for many years. With this announcement, Everbank joins the ranks of other large banks such as Wells Fargo, Bank of America, JP Morgan Chase, and Citibank that have also exited the Wholesale channel. But as one door is shut, another door opens, creating an opportunity for smaller regional Wholesale Lenders to fill the void left by the departure of these large national Wholesale Lenders.
To find new regional Wholesale Lenders, Brokers are using http://www.MortgageElements.com as a starting point to discover and research new Wholesale Lenders and their product menus. Mortgage Elements has one of the industry's most complete lists of Wholesale Lenders and program information available to Mortgage Brokers – and it's free. Unlike other database services tailored to the mortgage business, Mortgage Elements doesn't charge Brokers to access its database or Wholesale Lenders to be listed in the database.
The Wholesale Mortgage business, like many other industries, was hit hard by the Financial Crisis. Over 65% of Mortgage Brokers and Wholesale Lenders closed from 2007 to 2010. But recently, even though the number of Mortgage Brokers and Wholesale Lenders is still low by historical numbers, new Mortgage Brokers are opening and Wholesale Lenders are expanding their geographic territories to service these recent entrants. This creates a great opportunity for brokers and wholesalers to establish new lending relationships and offer new loan programs to their borrowers. But first they need to find each other and connect - that's where the database at http://www.MortgageElements.com comes in.
Mortgage Elements' database is a particularly well suited tool for both Wholesale Lenders and Mortgage Brokers during these changing times. Wholesalers can use it to seize the opportunity to expand their market and fill the vacuum created by the exit of large players. Brokers can use it to replace lost relationships and discover new opportunities offered by regional lenders.
Mortgage Elements not only has one of the industry's most extensive databases of Wholesale Lenders, but it's the only one designed specifically for use on mobile devices and across several screen sizes – desktop, iPads, tablets, and smartphones. This design characteristic enables Loan Officers to research Wholesale Lenders and program guidelines in the field or office from any device using the same familiar interface.
About Mortgage Elements Inc.
Mortgage Elements Inc. is an Internet Marketing company that provides marketing, database, search, and consulting solutions for the Mortgage Industry through its website http://www.MortgageElements.com. The Company uses a unique website design optimized for touch screen technology and use on mobile devices, desktop, and laptop computers. Mortgage Elements is a B2B company for the Mortgage Industry and not a lender.