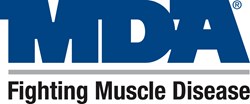 We're grateful to have the support of a company like Safeway that is committed to serving the Arizona community. - MDA Executive Director Sarah Levin
Phoenix (PRWEB) August 20, 2013
Safeway grocery stores throughout Arizona are fighting back against muscle disease this summer during the annual register fundraising campaign to benefit the Muscular Dystrophy Association.
From now through Sept. 2, Safeway locations in Arizona will participate in the nationwide campaign, giving customers the opportunity to contribute at the register to help support local MDA families affected by muscle disease.
"We're grateful to have the support of a company like Safeway that is committed to serving the Arizona community," said Executive Director Sarah Levin. "The in-store register fundraising campaign is a simple and practical way to strengthen our neighborhoods, and will help us provide MDA families with the care and services they need to fight back against muscle disease."
Children and adults served by MDA will benefit directly from every register donation made at Safeway locations in Arizona.
Donations will contribute to MDA's worldwide research program, its national network of 200 medical clinics, and will help send local children to a weeklong, barrier-free MDA summer camp at Whispering Hope Ranch in Payson, Ariz.
MDA and Safeway began a partnership in 1989 when California Vons and Safeway stores teamed up with the organization to raise funds through the Aisles of Smiles campaign to benefit local families affected by muscle disease. In 2004, Safeway became an MDA national partner to help support MDA's lifesaving programs. Over the years, Safeway has raised more than $68.7 million to help send kids to weeklong summer camps at no cost to their families, and provide vital services and resources to those affected by muscular dystrophy and related muscle diseases.
About The Safeway Foundation
Founded in 2001, The Safeway Foundation supports causes that impact our customers' lives. Our stores provide the opportunity to mobilize funding and create awareness in our neighborhoods through our employees' passion, partnerships with our vendors, and the generous contributions by our customers. We focus on giving locally in the areas of health and human services, hunger relief, education and helping people with disabilities. Safeway Inc. and The Safeway Foundation have invested $1 billion in our neighborhoods since 2001. For more information about The Safeway Foundation, visit http://www.safewayfoundation.org.
About Safeway http://www.Safeway.com
Safeway Inc. is a Fortune 100 company and one of the largest food and drug retailers in North America, based on sales. The company operates 1,638 stores in the United States and western Canada and had annual sales of $44.2 billion in 2012. The company's common stock is traded on the New York Stock Exchange.
About MDA
The Muscular Dystrophy Association is the world's leading nonprofit health agency dedicated to finding treatments and cures for muscular dystrophy, amyotrophic lateral sclerosis (ALS) and other neuromuscular diseases. It does so by funding worldwide research; by providing comprehensive health care services and support to MDA families nationwide; and by rallying communities to fight back through advocacy, fundraising and local engagement. Visit mda.org and follow us at facebook.com/MDAnational and @MDAnews.
─ MDA ─