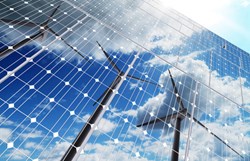 ...neither your IP address nor your identity will ever be tied to that account.
Dallas, TX (PRWEB) August 20, 2013
idcloak publishes the first in a series of articles for everyday users seeking privacy from government surveillance operations. The article – Counter Surveillance Techniques #1 – points to a simple free tool which allows users to securely tunnel their browsing abroad and access the internet anonymously from that new location.
The writer of the article, idcloak's privacy specialist, Robin Welles, puts the publication in context: "Following the recent controversies surrounding NSA monitoring of domestic and international communications, there has been an unprecedented surge of interest in surveillance counter measures. But oddly, a lot of the media reaction to this interest has been non-advisory: very few articles online give advice on how a user can keep off government databases. This article plugs that hole."
The service recommended to users is a simple, free HTTPS Web Proxy, which operates from a website platform and requires no special knowledge or skills to operate. As the article explains, the user may apply the proxy to carry out a number of privacy tasks, such as:
Setting up an anonymous web email account without divulging a traceable IP address;
Uploading or sharing videos privately (e.g. through Facebook and YouTube);
Sharing private photos, attachments and other files;
Safely browsing sites which attract government attention;
Using search engines anonymously.
Robin Welles underlines in the article that the HTTPS proxy does have its limitations – the most important of which is that, as a site-based service, it cannot protect internet programs running outside of the browser. "If users want privacy on non-browser applications such as Skype, torrents or IM chat they will require a high-level private VPN, which supports any program on any device."
idcloak Technologies is a Dallas-based proxy services company that supports everyday users in their search for web privacy, security and freedom online. Some 800 articles now populate the idcloak Knowledge Center.