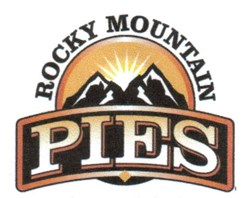 New flavors entice an entirely new audience to a pastry selection. We want to provide flavors that people haven't experienced before.
Salt Lake City, UT (PRWEB) August 19, 2013
As the popularity of pastries has grown exponentially throughout the country, pie manufacturers everywhere are attempting to keep up with changing wants and needs of consumers. RMP has dedicated themselves to providing made from scratch cream and fruit pies that their customers enjoy. Using old fashioned techniques makes for slower production, but the company wants to retain their signature homemade taste and rich, flaky crusts. In order to meet the needs of a growing market of consumers, RMP is in the business of creating new products and pushing the boundaries of traditional baking.
Throughout recent years, the introduction of new flavors has been a high priority of the company. The only way to know if a dessert was truly delicious was to put it out into the world and see how people respond to it. RMP has released a variety of flavors, ranging from tasty cream to unique fruit pies. One of their most popular releases was a twist on a typical apple. The dessert suppliers topped it with a crunchy, cinnamon streusel, and rich, decadent caramel, called it the Caramel Apple. It was met with enthusiasm; people seemed to enjoy the combination of flavors and the pastry quickly became a best seller.
Another flavor that received wide praise was the introduction of the Sea Salt & Caramel French Silk. It combines the sweet and creamy taste that comes with their traditional French Silk with a salty caramel drizzle. The pie manufacturers wanted to find the perfect balance of salty and sweet, using just the drizzle to add enough flavor. Combined with the chocolate shavings found on top, this is the perfect dessert for special occasions or just a tasty treat.
Adjusting the flavors of their cream desserts has gotten a lot of praise. Wanting to add a twist to their fruit pies as well, the dessert suppliers created a single pastry that offered multiple flavors. The Dazzleberry is made especially for berry lovers, combining fresh raspberries and blackberries under one delicious crust. Combining flavors has enticed more consumers and increased the company's clientele exponentially.
"We want to offer desserts that please everyone. Creating new flavors and expanding our selection allows us to please more people," says Mark Grandinetti, owner of RMP. "We maintain our made from scratch standards, making these more modern flavors seem like something Grandma would cook up."
The pie manufacturers pride themselves on maintaining their high standards of production and homemade techniques. For more information about their other flavors or private labeling, visit their website at http://www.rockymountainpies.com .